The Met Gala's Moral Dilemma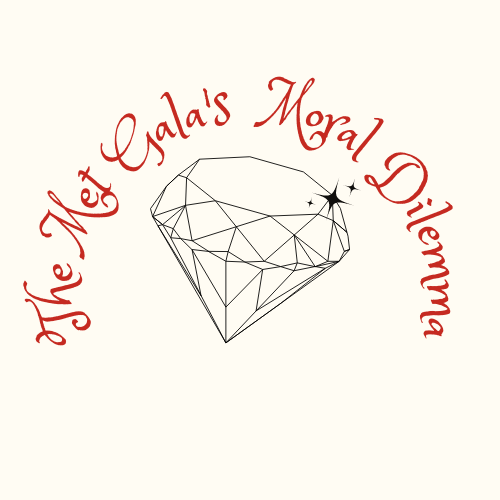 Separating the art from the artist has become a new debate as cancel culture continues to spread. However, with the 2023 Met Gala, a new question arose: Can you separate the designs from the designer? This year, the Gala's chosen theme was "Karl Lagerfeld: A Line of Beauty." The theme was supposed to pay homage to a man whose designs left their mark on the fashion industry, yet his multitude of offensive actions made many question whether he should be getting honored.
On the first Monday of every May, the Met Gala comes and it shakes the fashion world. Celebrities show up in their daring looks each year, following a certain theme. These themes are thoughtfully selected to tell a story and reflect on a specific time period in history. The themes also correlate with the latest exhibit opening at the museum. Lagerfeld passed away in 2019 due to cancer, and this year's theme was named in remembrance of him. 
Lagerfeld gained his fame through his job as a designer. He worked for many luxury brands such as Chloé, Fendi, and most notably Chanel. Within the Chanel company, Lagerfeld is particularly known for his modernization of classic looks, the creation of the double Cs logo, the shift from fragrances to fashion, and his incorporation of fur into many designs. Throughout his career, Lagerfeld's innovations and creativity redefined fashion. 
This year's theme being centered around him, however, has sparked controversy as it led many to wonder if it's possible to honor the legacy of an impactful artist whose work was filled with controversial decisions. Although Lagerfeld's designs deserve to be remembered, should we be honoring the designer himself?
Lagerfeld was very open about his racist, fatphobic, and misogynistic views. He frequently commented on women's bodies and publicly disagreed with the #MeToo movement which advocated for the sharing of sexual assault stories. Oftentimes he mocked body positivity and he went as far as to make comments on the bodies of celebrities such as Hedi Klum and Adele. In 2010 Lagerfeld also put models in yellow and blackface for a German magazine cover. Lagerfeld has been vocal about his Islamophobic views and openly disagreed with the German government for welcoming refugees from Muslim-majority countries. Lagerfeld was also an opponent of same-sex marriage.
Due to his major contributions to the future of style, the fashion industry tended to overlook Lagerfeld's views. After his death, the praise for Lagerfield has continued despite the resurfacing of problematic beliefs. 
The Met Gala theme was particularly ironic because many of the communities targeted by Lagerfeld were invited to the event. When the theme was first announced in October, Good Place actress Jameela Jamil took to Instagram to express her criticism, saying, "Why is THIS who we celebrate when there are so many AMAZING designers out there who aren't bigoted white men." In the end, the question arises, is the value of the art enough to forget the artist behind it?