The Derek Chauvin Trial: What His Conviction Means for America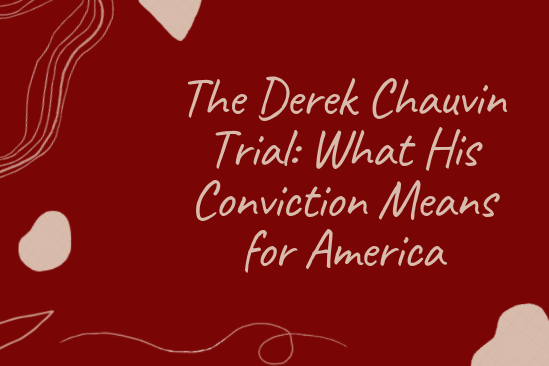 On April 20, 2021, in one of the most closely watched trials recently, Derek Chauvin was found guilty of killing George Floyd. Chauvin faced one count of second-degree murder, one count of third-degree murder, and one count of second-degree manslaughter. After ten hours of deliberation, the jury convicted Chauvin of all three crimes.
Under Minnesota laws, second-degree murder refers to an intentional homicide that was not premeditated. Third-degree murder is an unintentional homicide brought about by a dangerous act and a disregard for human life. Lastly, second-degree manslaughter in Minnesota—this term is not used in New York—is defined as when someone "creates an unreasonable risk, and consciously takes chances of causing death or great bodily harm to another." 
For those who need a refresher, George Floyd, an African American living in Minneapolis, Minnesota, was murdered in police custody on May 25, 2020. After being accused of using a counterfeit $20 bill in a store, four police officers arrived on the scene and arrested Floyd. The police officers handcuffed Floyd on the street, and it was then that Chauvin knelt on his neck for nearly ten minutes. Floyd died of asphyxiation, and the police department fired Chauvin for his actions.
Nearly a year later, after thousands of protests as part of the Black Lives Matter movement, Chauvin was finally put on trial for his actions. Chauvin faces up to forty years in prison, and he is now awaiting sentencing in Oak Park Heights state prison, which will take place in less than two months. "I heard the verdict on the radio. For a moment, I was so happy and overwhelmed that I just screamed and became a little teary-eyed… but then after that moment, I felt angry and sad. Why am I celebrating that someone did what they are supposed to do? Why am I celebrating for something… overdue?" said Juliana Lebron '21. Decades if not centuries of work have gone into working towards racial equality. With so much effort has gone into the Black Lives Matter movement, it's no surprise that the recent trial has been seen more as a responsibility rather than equity.
To some, Chauvin's conviction was a small step in the right direction. To others, the conviction falls too short. "Every time we take a step forward, we jump 100 steps back. This was not justice, and there will never be justice. This is accountability," explained Lebron. "Justice is black people being allowed to live without being seen as a threat. Justice is dismantling white supremacy and protecting black lives." Regardless of how people view the trial, it's undeniable that the conviction was an integral step in the fight against racism and police brutality; The verdict also reminds people of the amount of work ahead to see lasting change and true justice.
*The other three police officers present at Floyd's death will be tried later in August 2021.