Sophomore Lydia Jin Releases Original Single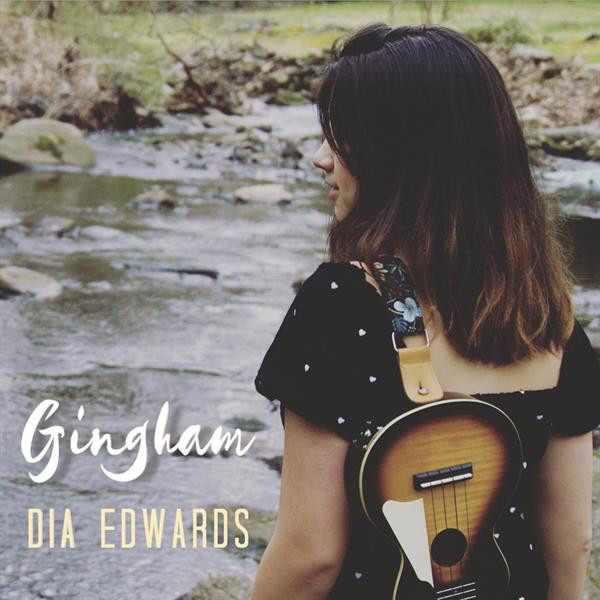 Lydia Jin, a sophomore at Scarsdale High School, has been singing and writing songs for as long as she can remember. Her passion for music has led her to release four singles and a six-song EP that are available for streaming on a variety of major platforms, including Spotify and Apple Music. In addition to creating her own music, Lydia sings covers on her Youtube Channel @DiaEdwards. She enjoys performing a variety of different styles, from slower, more emotional songs like "Sober" by Demi Lovato to upbeat, fun ones. 
"Singing was never my strong suit. I first started training my voice because I loved to write songs, and it's difficult to show people your songs without singing them. Songwriting is my passion, and I'm practicing every day to make my singing up to par. I want to be a part of a community of artists that create music that people love," explained Jin.
Lyda's creative songwriting process is often varied. For her recent single 'Gingham,' Lydia was inspired by a poster on her bedroom wall that had the word printed on it. "I saw the poster and just wrote a song about it. It's a cutesy love song that is not  meaningful," stated Jin. While some songs are more lighthearted, others have strong connections to her past and emotions. "My EP 'Change' was inspired by my move from England to America, which had a huge impact on my life. Every song in there has a story behind it," exclaimed Jin.
Lydia has performed at several open mic nights in the city, including at an event for Columbia University and at a cafe art exhibition. "I've also been around some parks doing street performances. If you catch me there, pretend not to know me please, I'm easily embarrassed," joked Jin. In addition to singing, Lydia plays many different instruments. She pursued classical training in violin and piano for ten years before discovering she was not interested in continuing her work with these instruments. Since then, she has explored different instruments and is self-taught on the guitar and ukulele and has taken oboe and cello lessons. 
Lydia is also a member of Noteworthy, SHS's all-girl a cappella group. "Noteworthy was the first club that I joined when I moved, and it helped me gain the confidence to join other groups," recounted Jin. Besides music, Lydia enjoys reading and writing. Her favorite author at the moment is Patrick Ness, and she recommends his work to anyone interested. She is currently working on writing her own book that she hopes to publish as well. 
"The music I produce is constantly changing. I am experimenting to see which type of beat and song I fit into best, really just trying to find my niche in the industry. But, the fact that I was never influenced by my parents or teachers to create music makes me proud. Every time I create something, it feels nice to call it totally my own," concluded Jin.
Listen to Lydia's new single produced with her older sister @DiaEdwards on Spotify, Apple Music, or iTunes.