A Brand in the Making: Pyrony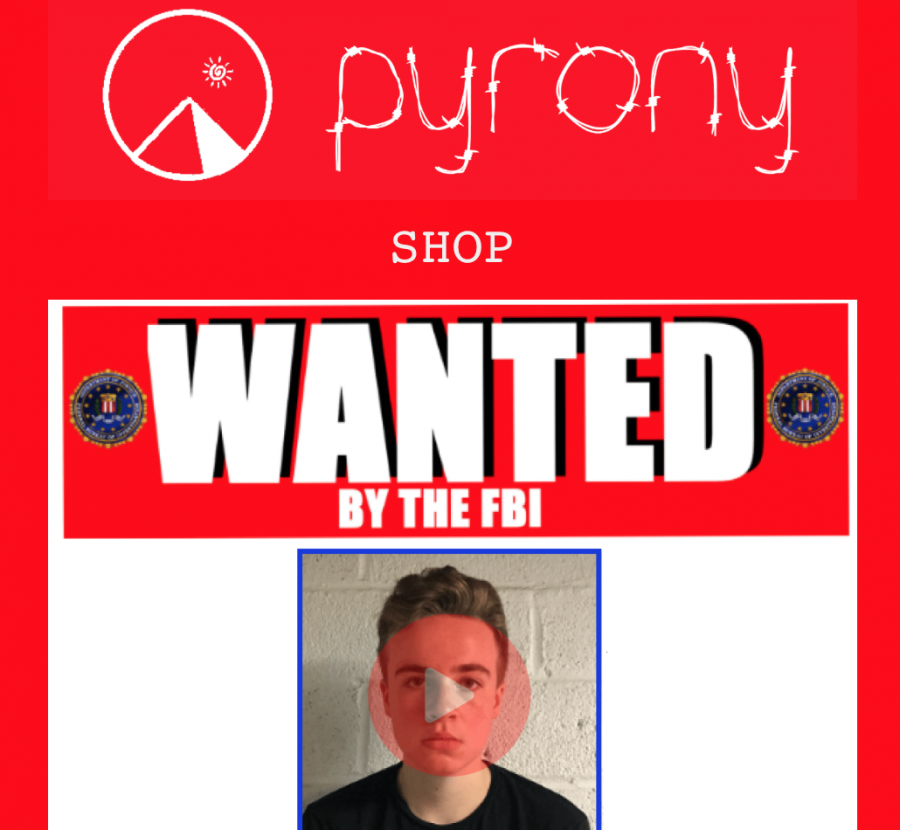 This year, on October 31st, Brian Lilly '19 did more than just celebrate Halloween. He released the first clothing line for his new brand, Pyrony. Lilly chose the name Pyrony as a combination of his pyramid logo and NY for New York.
Lilly describes Pyrony as more of a "creative agency" than a fashion company. For example, he sells custom t-shirts that advertise made-up companies, all under the Pyrony brand; e.g. Pyrony Taxi Company and Pyrony Kung Fu Academy. Each "company's" t-shirt has a phone number on the back, and if someone calls the number they will hear a voicemail greeting from Lilly, who impersonates the supposed owner of that made-up company. Lilly's inspiration was pretty simple: "Over the summer I was working with my dad, doing construction and basically just following him and learning about the business. He gave me a shirt for the company, Labrador Custom Builders, and I thought that this was a pretty cool shirt… I got the idea: why don't I make shirts for businesses that don't exist under one brand name?" shared Lilly. In an effort to save money and still produce quality products, Lilly screen prints all of his shirts in his own house, a technique he mastered while creating his line. "It's a lot of fun for me to do the designs… It's also a good way to make money and 20% of the profits that I'm getting from Pyrony are being donated to the Against Malaria Foundation, because I want to be able to do what I love and be supported to do it, but also be able to help people," added Lilly. He also filmed a nine minute video that he hopes will help explain his fashion line but still leave some mystery behind it, because the video is rather ambiguous.
Lilly knows that Pyrony is unique in its nature and has many moving parts. "I'm just doing whatever I want, making stuff I think is funny, making stuff that I think is visually appealing and entertaining," said Lilly. Right now, he is making plans for a spring clothing line, and has already filmed the first part of his video for the line. In the meantime, you can check out Pyrony and Lilly's artistic prowess at pyro.nyc!