What Sports Leagues are Doing to Fight Coronavirus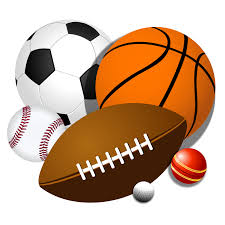 With the Coronavirus epidemic taking place, both locally and globally, everyone is scrambling for information. Not only will this affect schooling, it will also affect large events – such as sports games. Here's how various leagues are handling the outbreak.
The NBA has arguably been hit hardest by the virus. Other leagues, such as the NFL and MLB, don't have the burden of having their season occurring during the outbreak. Utah Jazz All-Star Rudy Gobert tested positive for COVID-19, sending shock throughout the sports world. Within minutes the NBA suspended the season indefinitely. Not only does it affect Gobert's teammates, but it also affects all the teams they have played, and then the teams those teams have played, and so on. ESPN reporter Malika Andrews said on SportsCenter that players were "shocked" and that they felt immune to the virus, but Gobert's test showed them this is really something anyone can contract. With the typical quarantine period lasting 14 days, it is safe to say the suspension will last at least that. After that, no one knows. Following the NBA's suspension, the G-League, the development league for the NBA, suspended its season. One confusion element about Gobert's positive test is how many people it can affect. Just to put this into perspective, the team plane the Jazz took was also used by at least two other teams in the past week. There are obviously multiple other scenarios in which this could affect a plethora of people. All teams that have faced the Jazz in the possible contraction period, 6 to be exact, have been asked to quarantine for 14 days. According to ESPN, 34 players have interacted with Gobert (on the court) in a period where it seems possible they could contract the virus. It seems likely every team will do some form of quarantine in the coming weeks. A week later, at least 7 players have contracted the virus, with at least two more teams being tested in the coming days. This situation is fluid.
The MLB, as previously mentioned, had more time to make a decision, but that process was sped up as soon as Gobert tested positive. They suspended all baseball activities resulting in the regular season, which was set to kick off March 26th, to be delayed at least two weeks.
The NFL has the least change of any league. They have sent scouts home that were preparing for the NFL draft, but as of now, all dates remain the same. Free agency will still begin March 18th, and the draft will be April 23-25, as planned.
In world soccer, most of the leagues have responded to the coronavirus as it has affected Europe very badly in places like Italy and France. The Italian league, the Serie A, has suspended play until at least April 3 amid multiple players contracting the disease. Juventus defender Daniele Rugani and Sampdoria striker Manolo Gabbiadini are the only ones in the Serie A with confirmed cases, but this could affect other players, as each of the two has seen action on the field in the recent weeks. The owner of Athens, Greece team, Olympiakos, Evangelos Marinakis has tested positive for the coronavirus, and he recently took a trip to see his team play against Arsenal, a team playing in London. Arsenal has advised their team to self-quarantine after this news came out, and they recently released a statement saying that their manager, Mikel Arteta has tested positive for COVID-19, "This is really disappointing but I took the test after feeling poorly. I will be at work as soon as I'm allowed", stated Arteta. The Premier League in England has suspended all activity until at least April 4 due to Arteta's diagnosis and Chelsea midfielder, Callum Hudson-Odoi. Germany's top flight, the Bundesliga has suspended until April 2, and second league team Hannover 96 defender Timo Hubers has tested positive and is in self-isolation. Ligue 1 in France has suspended all play indefinitely due to the outbreak in France and overall fear in all of the top leagues in Europe. La Liga in Spain has suspended play for at least two weeks amid the growing number of cases in the country and Real Madrid announced that their players were in quarantine after one of the Real Madrid basketball players tested positive for COVID-19. UEFA has suspended the champions league and the Europa league indefinitely, postponing games that were meant to be played this week and next. Back at home, the MLS has suspended its season for 30 days due to the outbreak in the US. All of these leagues initially started playing their games without fans, but due to an increasing number of cases and noticing that many players were still at risk, the leagues had to be suspended.
Other leagues:
– NHL suspended
– XFL suspended
– March Madness canceled
– Masters postponed
– SEC, AAC, ACC, Big 10, Pac-12, Big East tournaments canceled
For now, all sports fans should brace to be without game action for at least a month, but even that seems optimistic.