SHS Teachers on the Move!
Although you may be busy preparing for your own December break plans (going skiing, traveling to different countries, or just staying at home and binge-watching Friends), have you ever wondered what your SHS teachers are doing over break?
Mr. Apostle (Math):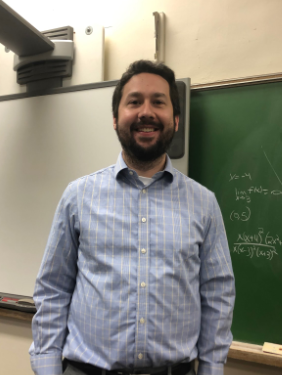 Where is Mr. Apostle going over the break?
For the first week of the long winter break, Mr. Apostle is very excited to spend time with his family during Christmas. He will be celebrating Christmas not too far from Scarsdale, in Edgemont. For the second week of break, he and his family are headed down to Jacksonville, Florida where they depart for their cruise to the Bahamas. Mr. Apostle is looking forward to some quality relaxation time, especially with his kids checked into camp on the cruise ship for each day.
Mrs. Eslyn (History):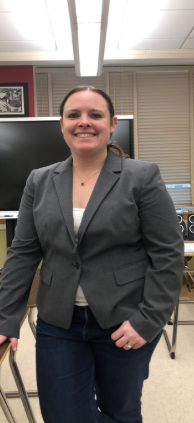 Where is Mrs. Eslyn going over the break?
Mrs. Eslyn has a very busy December break planned. She and her family are going on a road trip to many large US Cities including Pittsburgh, Cleveland, Indianapolis, Chicago, and Madison, Wisconsin. She plans to visit family in both Chicago and Madison. Madison is a very important place to Mrs. Eslyn, as she attended the University of Wisconsin. She hopes to go to a Wisconsin Men's basketball game while she is there. Finally, in Cleveland, she plans to go to the famous Rock and Roll Hall of Fame.
What is Mrs. Eslyn looking forward to most?
She is very excited to see her family, and most importantly to see her young daughter open her Christmas presents. Additionally, she is looking forward to showing her Nani from Czech Republic all of these exciting and fascinating American Cities.
Mrs. Roemer (Physical Education):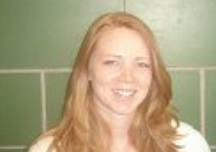 What is Mrs. Roemer planning to do over the break?
Mrs. Roemer is planning to spend quality time with her family on Christmas Eve locally. Coach Roemer is in the process of preparing and wrapping her gifts. Also, she will be home for the break with a lot of family visiting. She is also looking forward to seeing the new Mary Poppins movie.
What is her favorite Christmas tradition?
Mrs. Roemer and her family have a very special Christmas tradition, similar to secret santa. This tradition consists of selecting a name of a family member out of a hat during Thanksgiving, to eventually make an ornament for that member of the family. In the end, the Christmas tree always looks decorative and colorful with all of the new ornaments.
Señora Almanzar (Spanish):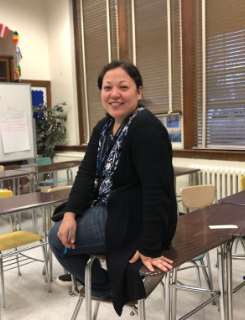 Who is Señora Almanzar most excited to see during break?
Señora Almanzar is getting ready to reunite with her family out on the West Coast. She is excited to see her best high school friend that she has known since early childhood. In addition, she is excited to have everyone together and have her kids spend time with the relatives from her side of the family.
Where on the West Coast is Señora Almanzar going to?
She is going to Las Vegas, Nevada to see some of her family first, and following this, she will head further west to California to see her best high school friends along with some of her other cousins.
Mr. Meiselman (Science):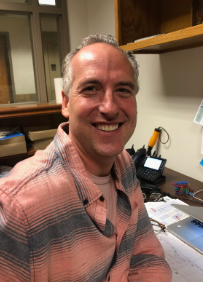 Where is Mr. Meiselman traveling over the break?
Mr. Meiselman is traveling down to southern Florida, a hot spot to spend the December break. He is going to stay in the Delray Beach area.
What is Mr. Meiselman planning to do there?
In Delray Beach, Mr. Meiselman is going to see his brothers and his parents. He is excited for some relaxation and time away from grading tests and papers. Also, he plans on going swimming in the ocean and possibly going kitesurfing.