Classified: Freshman Government is…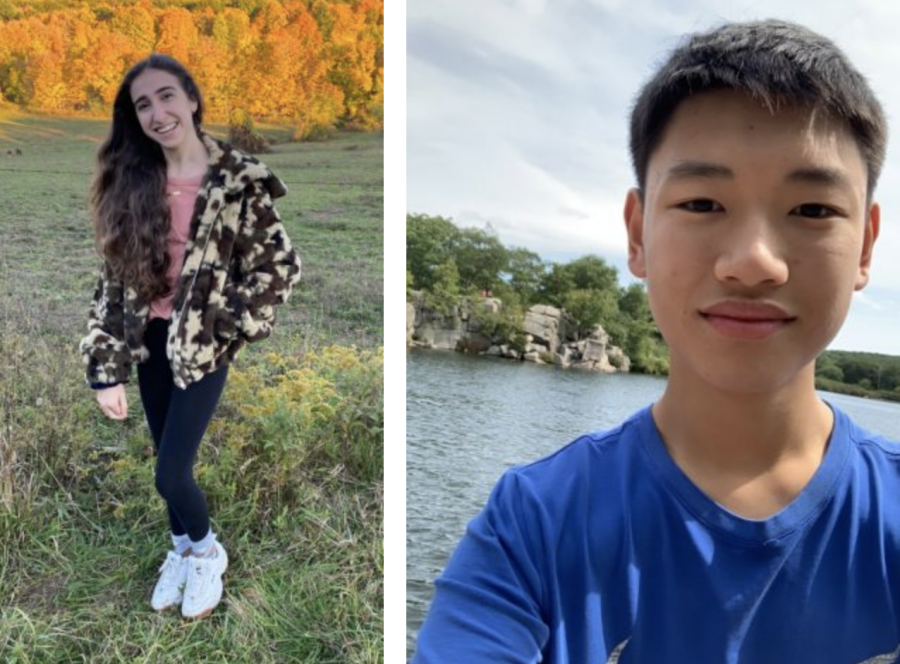 As Americans immerse themselves in the world of democracy and elections, Scarsdale High School ninth-graders have spent weeks methodically planning their campaigns for Freshmen Government and outreaching to secure their fellow peer's coveted votes. After the votes were all counted up, Scarsdale Freshmen can now feel safe that their grade is in the trustworthy and reliable hands of their President Ian Zhou, Vice President Abby Underweiser, Secretary Abby Etra, Treasurer Rhett Needleman, and representatives David Duan, Chase Geringer, Ellis Geringer, and Sydney Geringer.
Given the pandemic, campaigning for class government lacked an air of excitement, but was nevertheless an enjoyable task. "Campaigning…was relatively simple: recording a video, making a campaign poster, and getting signatures on a petition. While it didn't have the same energy as in-person elections, it was still really fun," said Zhou '24. "I think that social media really helped me gain a lot of votes, and also helped remind people to vote in general," noted Underweisier '24.
In a year of unrest and chaos, Zhou's top priority as Freshmen President is to work on fundraising for charities and future events for the class such as movie nights. Events like these will create a sense of camaraderie among the freshmen class while allowing individuals to gain an understanding of the importance of philanthropy. Zhou hopes to embody Scarsdale's motto of "non Sibi" by raising money and awareness for a variety of nonprofit organizations across Westchester.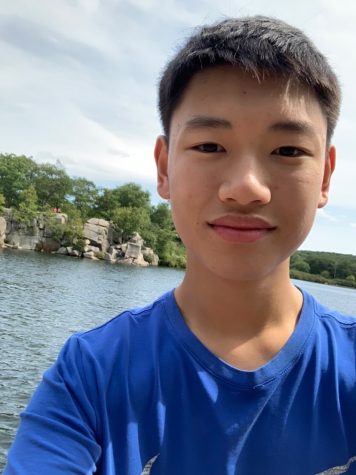 Although Ian Zhou is the President of the Freshmen Class, he sees class government as a team effort. "Sure, I might be president, but I am only one person in a group of eight. Not only do I feel like everyone's ideas matter on a class-wide scale, but I also feel the same way when it comes to our government" said Zhou. He is excited to work with his fellow officers to accomplish several of their collective goals. Similarly, Vice President Abby Underweiser plans to lead by remaining open to new ideas while also sharing her own opinions on how to create a healthy and inclusive school environment.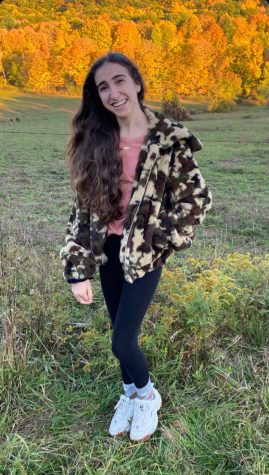 The freshmen class government is already embracing the teamwork aspect by setting and working toward their goals. "The freshmen government is super proactive and unified. I think they will get a lot done this year and I am excited to see what the year brings for them," commented Rishika Bansal '22, Secretary of the School Government.
As the year unfolds, it is a comforting reminder that typical school affairs such as class government elections can still proceed, offering freshmen a chance to find their niche at Scarsdale High School. However, we must also remember that school events, such as elections, are only made possible when we adhere to CDC guidelines."Please remember to continue to wear a mask and practice social distancing whenever possible. Us being able to have in-person school is dependent on how we act to keep ourselves and our community safe!" reflected Zhou.
Along with the important recommendation of following health protocols, class officers also hope that their peers will try to remain optimistic for the rest of the school calendar. "We should not let this year pass us by, but instead make it the best freshman year possible," concluded Underweisier.
Do not forget to follow the Freshmen Government's Instagram @shs_9th_class_govt for announcements, polls, and more! It is a great place for freshmen to send ideas and feedback as well.