Zonghetti Sisters Pack Up for Bronxville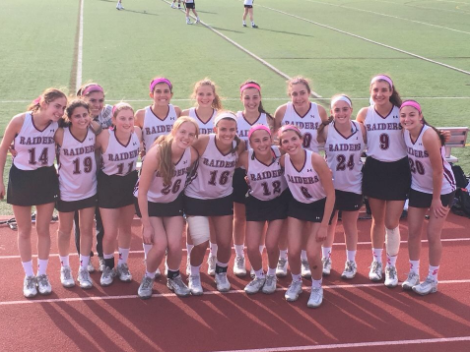 On Friday, February 2nd, Gennette and Gail Zonghetti's were terminated as coaches for Scarsdale girls' varsity lacrosse. They have since received ten offers from different schools in Section 1, including some with head coaching spots. They opted to join the Bronxville lacrosse program, where Genette will be the 2nd assistant coach for the varsity team and Gail will be the JV head coach. According to Todd Sliss of the Scarsdale Inquirer, the two coaches are "ecstatic" about their new positions.
With the spring season fast approaching, the absence of a coach in Scarsdale is leaving the team in a tough position. Players on the team have mixed feelings on the recent news. "I'm not exactly sure how this will impact our season because I know that a lot of my teammates wanted the Zonghettis to be fired, but it happened so close to the beginning of the season. We are also still unsure of who our coaches will be this season so I think people are getting a little anxious. Overall, I believe that this will be beneficial to our team dynamic on and off the field," noted one anonymous player. Another anonymous player commented on the situation: "We were definitely blindsided by the loss…. our team was under the impression that the Zonghetti sisters would be returning. Our team has so much potential and as top competitors in the league, I can only hope that whoever steps into the coaching position will bring a new approach and a positive outlook to the team." Regardless of the coach, the team will try to persevere and still have a successful season.