Maroon Presents A Holiday Gift Guide
It's everyone's favorite time of the year! The holidays are rolling around the corner, which means it's time to create your wishlists. Here are some trending gifts to add to yours: 
Sports
Fatheads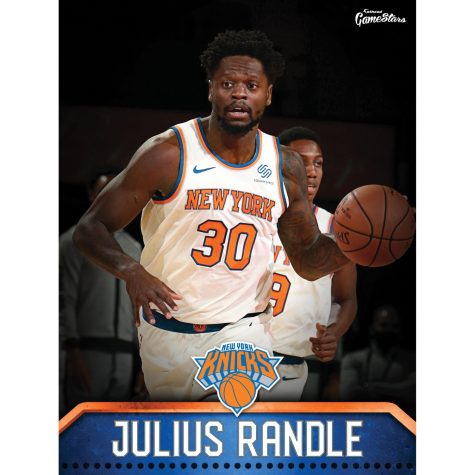 https://fathead.com/collections/new-york-knicks/products/m1955-00008-003?variant=39496483307608
Fatheads are the perfect gift for the holidays! They come in any size, team, or color you could imagine. All you have to do is place it on your wall and if you ever get sick of it, just peel it right off!
Soccer Training Net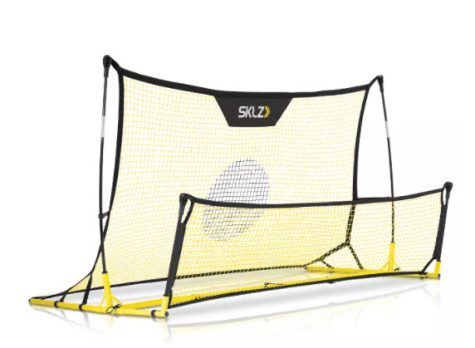 Sklz Quickster Soccer Trainer – Yellow/black
The SKLZ Quickster Soccer Trainer is the perfect item to improve your skills over the cold winter! Your passing and footwork will be unrecognizable by the time you step back onto the field.
Makeup
Boxycharm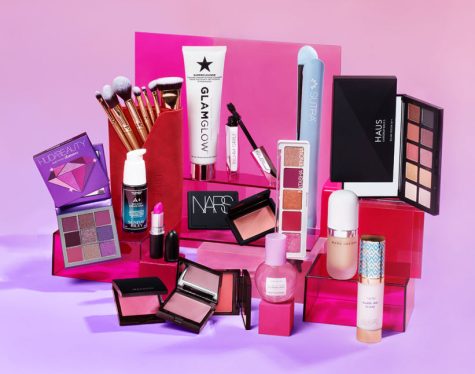 BOXYCHARM: The Best Monthly Beauty and Makeup Box Subscription
Boxycharm sells best-selling makeup product kits worth $175 for only $27.99! You subscribe for a certain number of months, and each month you receive a package with five full-sized products.
Sephora Perfume Sampler Set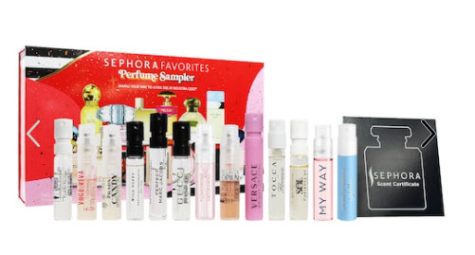 Bestsellers Perfume Sampler Set – Sephora Favorites
Sephora is offering the deal of the century! You pay the price of $68 for thirteen perfume samplers and a certificate that allows you to get a full-size of any one of them for no extra charge. 
Entertainment 
Dear Evan Hansen on Broadway Tickets 
Dear Evan Hansen Broadway @ Music Box Theatre – Tickets and Discounts
Broadway is back and better than ever! Dear Evan Hansen is live again after some time, and it is a show you do not want to miss. 
Kindle
Vacation is coming around the corner, and what is better than lying down on the beach while reading a book? Kindles allow you to read any book you want without having to go to a pet store!
Clothes and Shoes 
Classic Ultra Mini Ugg Boot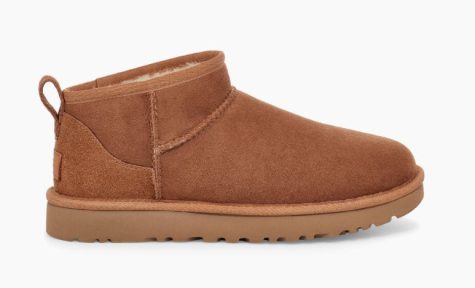 https://www.ugg.com/women-boots-classic-boots/classic-ultra-mini/1116109.html?dwvar_1116109_color=CHE&slotID=l4WkdHlwZahDQVRFR09SWaRkYXRhk6VXb21lbqhGb290d2VhcqVCb290c6hsb2NhdGlvbtkgaHR0cHM6Ly93d3cudWdnLmNvbS93b21lbi1ib290cy+ocmVmZXJyZXKrd3d3LnVnZy5jb22jbG5npWVuX1VTzVr/zgAB/YgABKwxOTQ3MTUwODA5MTEA*l7M0ODIwODMwOTMyMTcyNDAzNjc5zgARAwKoMTA1OTIxNDHAkQKRzgGPFMGlMzE3Mzc=
Ugg boots are the hottest trend of this year. They are the perfect mix of slippers and shoes, making them perfect for on the go!
Women's Pajama Set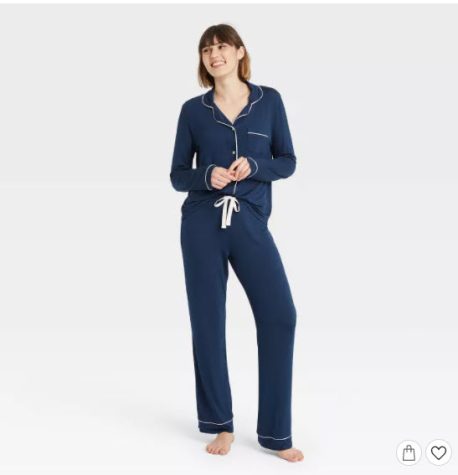 Women's Beautifully Soft Long Sleeve Notch Collar Top and Pants Pajama Set – Stars Above™
This is the best, most comfortable pajama set to wear on a Sunday sitting by the fire or to a sleepover! 
Kids
Pop It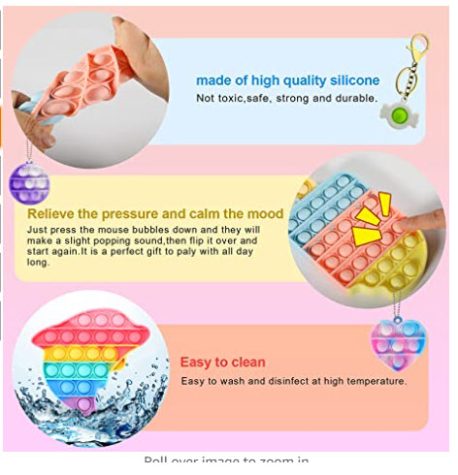 AYGXU Fidget Toys , Fidget Popit Pack,Pop Bubble Sensory Fidget Toy, Simple dimple Toy ,Squeeze Sensory Toy, Silicone Stress Reliever Toy, Autism Special Needs Stress Reliever.
Feel the popping, bubble sensation of these fidget toys. Pop It comes in all different shapes, sizes, and colors creating the perfect gift for any child or adult. 
Lego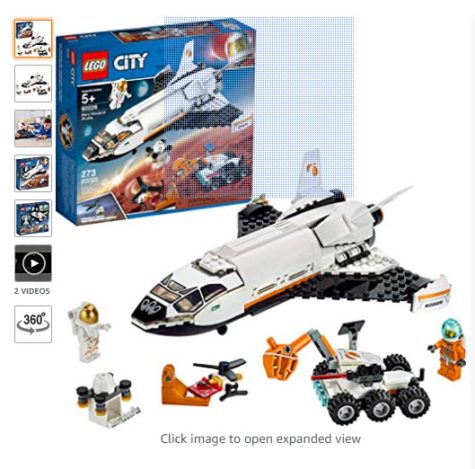 LEGO City Space Mars Research Shuttle 60226 Space Shuttle Toy Building Kit with Mars Rover and Astronaut Minifigures, Top STEM Toy for Boys and Girls (273 Pieces)
Build your Space Shuttle with this Lego City Space building kit. It comes with Mars rovers and astronaut minifigures. Great for both boys and girls. 
Games
What Do You Meme?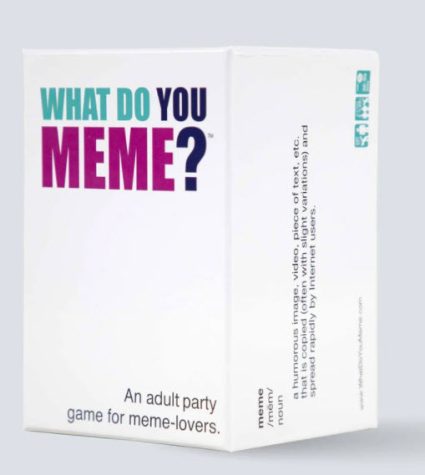 What Do You Meme?™ – The #1 Best Selling Adult Party Game
Maybe you've seen the memes on Instagram, Twitter, or Facebook but have you put a funny caption with them? This is a hilarious game to play with friends, family, or even at a party. 
Watch Ya' Mouth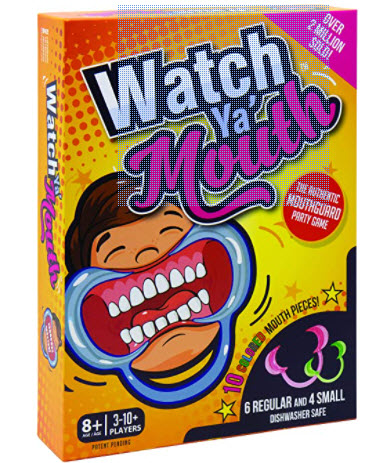 Watch Ya' Mouth Family Edition – The Authentic, Hilarious, Mouthguard Party Game
An authentic mouthguard party game is perfect for any age or gender and is guaranteed to get laughs when these wide-open mouths mispronounce difficult phrases. 
Self-Care
Spa Gift Box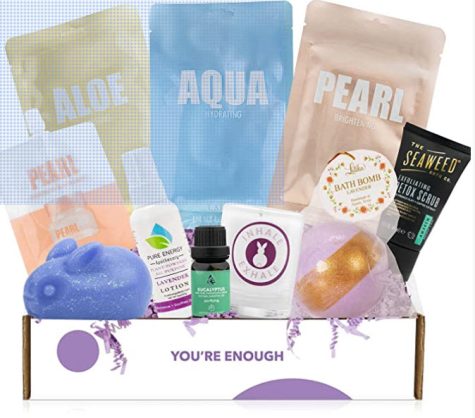 Cruelty-Free Bath Body & Spa Gifts Box – Bath Bomb, Shea Butter Tin, Bunny Soap, Bath Scented Candles and More – Great Gift for Her
A spa package will take your next bath to the next level with a myriad of face masks, body scrubs, essential oils, bath bombs, soap, and scented candles. 
Jade Roller and Gua Sha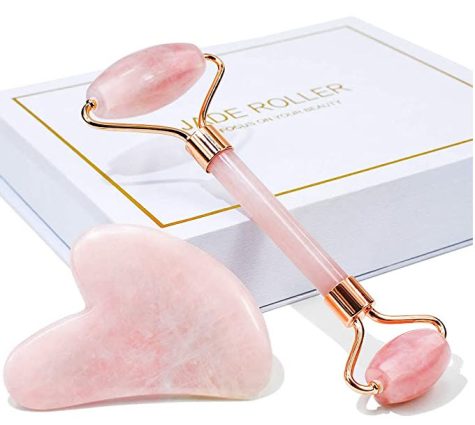 Jade Roller & Gua Sha, Face Roller, Facial Beauty Roller Skin Care Tools, BAIMEI Rose Quartz Massager for Face, Eyes, Neck, Body Muscle Relaxing and Relieve Fine Lines and Wrinkles
A jade roller and gua sha are the perfect handheld face, eyes, and neck massagers to relax facial muscles and relieve wrinkles. 
Cooking
Air Fryer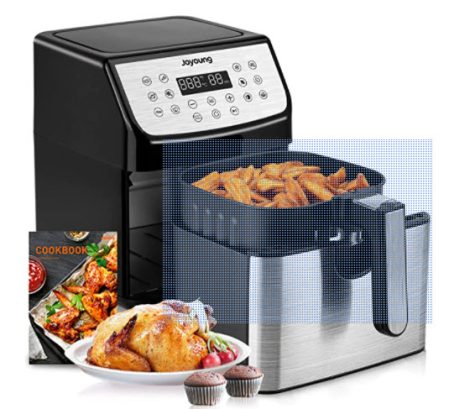 JOYOUNG Air Fryer 5.8QT Detachable Double Basket Air Fryers 1700W 13-in-1 Presets Airfryer One Touch LED Touchscreen Air Fryer Toaster Oven with Recipe
An airfryer is a convenient small convection oven/toaster that cooks food without all the added oil, making already delicious food taste even better. 
Nutribullet Blender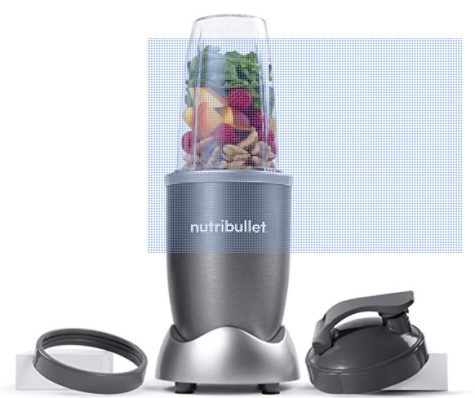 nutribullet Personal Blender for Shakes, Smoothies, Food Prep, and Frozen Blending, 24 Ounces, 600 Watt, Gray, (NBR-0601)
The nutribullet personal blender is a perfect quick and easy way to make smoothies, shakes, and more. The lid to the blender cup creates a mess-free, easy, and transportable smoothie if you're on the go.