Spirit Week Lacks Spirit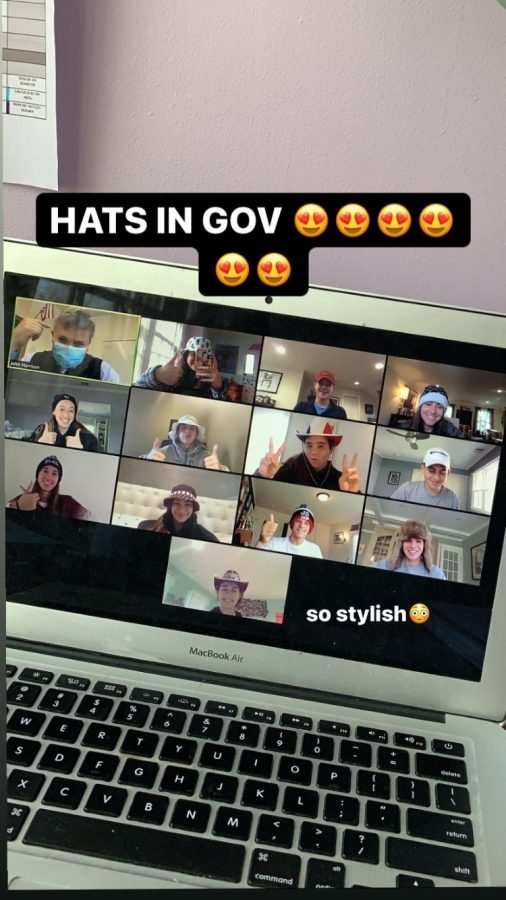 This past school week, from Monday the 16th to Friday the 20th, was spirit week at Scarsdale High School. Students in both cohorts had the opportunity to participate in all or any of the different spirit days, adding a little bit of fun during such a trying time. The week started out comfy, with Monday and Tuesday being Pajama Day. Then students could display some Raider pride on Thursday and Friday mornings by wearing Maroon and White spirit gear. Finally, to end the week on a wacky note, Thursday afternoon was crazy hat day and Friday afternoon was crazy sunglasses day.
Scarsdale High School's spirit week is a student government initiative, and there are generally three throughout the school year, each roughly lining up with the end of a marking period. Two out of the three spirit weeks end in a big pep-rally, in which varsity sports teams have the chance to show off their talent with some exciting and entertaining tricks. Although pep rallies are normally representative of the student body gathering into the gymnasiums to showcase their spirit, this year, due to the pandemic, the student government scheduled spirit days for both cohorts in-person as well as for Zoom classes. 
However, Senior Michael Waxman, Student Government President, along with many other students, noticed that school-wide participation was considerably low this year. "I saw just one person dressed up and I didn't see anyone dressed up on Zoom," remarked Kay Fitzgerald '24. The COVID-19 pandemic has taken its toll on everyone's mental health, leaving a lot of students feeling less "peppy" than they have in past years. In these unprecedented times, school spirit has been put on the back burner for many.
Another potential reason for a lower turn out is due to a disconnect in communication between the government and students alike. Despite the Instagram announcements, texts in group chats, and weekly videos that the student government used to get the word across, a considerable amount of Scarsdale students did not know that spirit week was taking place. "I had no idea it was going on," commented Fitzgerald. Furthermore, Waxman believes that not being able to see each other as much throughout the school week could have resulted in a lack of school spirit as well. He believes it's difficult to be spirited about something if the people around you do not seem to share that same excitement. "It's harder to put on the glasses or hat if other people are not doing it," he said. "Usually, in school, you'll see a bunch of people dressed up." 
"I would like to thank all of those who participated," said Waxman, regardless of how many students actually partook in the event. He, along with the rest of the government, is hopeful to see a better turnout next spirit week.