SHS Welcomes 3 More New Teachers
As the seasons shift from a summer plagued with change and adaptation to fall, Scarsdale High School has begun to welcome students back into its familiar halls and virtual classes. The new school year has kicked off with a mask-muffled bang! Along with the tentative steps of wide-eyed freshman and the five new teachers introduced in the magazine, there are now three more new teachers – Richard Diefenbach, Tess Hall, and Emmanuelle Rivera who have joined the list of exciting additions to our SHS community. While perhaps a mystery without the usual first-week auditorium welcome and introduction, each of these new faces hides a myriad of fun facts and interesting anecdotes.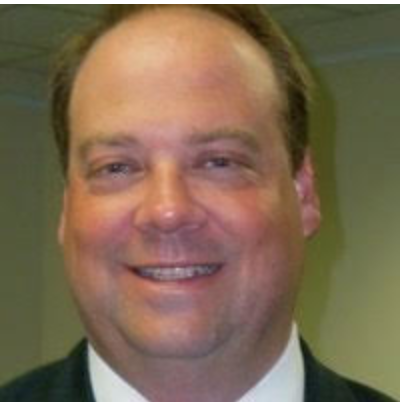 Richard Diefenbach, SHS's new history teacher, has many passions, one of them being film-making. Diefenbach is an award-winning documentarian, having produced the Bronx River Walk audio tour with Dan Rather and will be teaching several US History and American Studies courses in the 2020-2021 school year. His love for history also extends to his free time, as he is a member of the board of his local historical society, and has previously taught in Rye at School of the Holy Child and Bronxville High School and Middle School. "I enjoy fishing, sailing, writing, traveling, visiting presidential museums, and watching great films," said Diefenbach, on the subject of pass-times. Diefenbach is just as excited to teach at Scarsdale as we are to learn from him.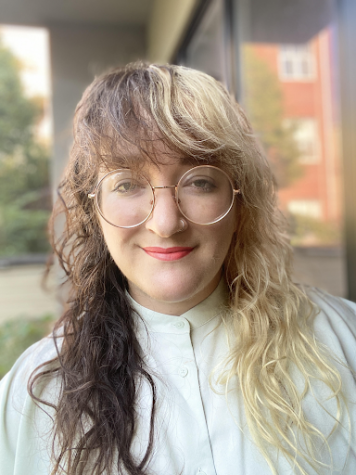 Tess Hall is a history teacher who teaches Global History 2 for sophomores and City 2.0 for seniors. Before deciding to teach, Hall had a variety of different jobs. She worked in bars and restaurants in NYC as a waitress, bartender, and manager. Hall has also helped organize social media accounts for restaurants in Brooklyn and worked in marketing for a liquor company. After she decided to teach, Hall taught history at Harvest Collegiate High School in downtown Manhattan before coming to Scarsdale. Her favorite things to do are cook, watch 90 Day Fiance, visit museums, and explore new neighborhoods in NYC, where she lives. Hall also loves to take hikes with her dog, write (currently a novel), play video games, read, and follow politics." I think about a dish or cuisine I love, and I think… can I make that? Most of the time, I do," exclaimed Hall. Hall chose Scarsdale because she believed the staff and students would be warm, enthusiastic, and welcoming. "Everyone in Scarsdale is so eager to learn things and to teach each other! I feel so honored to be accepted into this community," explained Hall. 
Madame Rivera will be teaching beginner and intermediate levels of French. She is also currently teaching through the exploration of French movies, art, and culture. A graduate student at Lehman College, Rivera has previously taught at schools in Rye, Irvington, the Bronx, and Brooklyn, both as a teacher and a substitute. She loves sports, especially running and swimming, exploring nature, photography, and reading. She also has a love for etymology and "a passion for languages in general." Madame Rivera chose to teach at SHS because of the team of educators here, as she felt that good leadership is what makes a school great.