Secret Santa Gift Ideas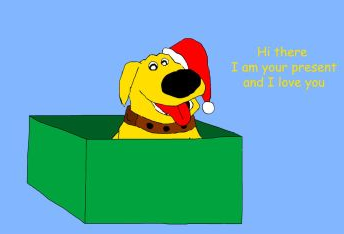 Nicole Prince
December 7, 2017
Not sure what to get someone for Secret Santa? We got you covered! Here are eight great gifts everyone is sure to love:
Pop Socket
Pop Sockets stick to the back of your phone and can hold it up for you, or help you get a grip of your phone. Not only do they allow you to grip your phone; they also add some much needed pizzazz to a previously boring device.
Phone Case
Since high schoolers spend so much time on their phones, you can never go wrong with a cool phone case.
Speaker
Teenagers are constantly listening to and blasting their favorite tunes, and a mini speaker enables music lovers to bring their music with them wherever they go.
Candle
With winter approaching, a candle could brighten both your drawn name's room and mood. Bonus points if the candle is scented.
Fuzzy Socks
You can never go wrong with fuzzy socks; they provide your friend with warmth and comfort this holiday season.
Key Chains
Key chains are great because they can be put on basically anything: your car keys, your wallet, your backpack, etc. The opportunities are endless, making key chains the perfect gift.  
Fidget Spinner/Fidget Cube
If your drawn name can't seem to focus this winter, give a gift that they will never get bored of: a fidget toy. Not only were fidget toys the craze of this year, but they come in endless different colors and designs to choose from! 
Amazon Gift Card
Still not sure what to get for your Secret Santa? Leave the choice up to them.