Scarsdale Enters Phase 2 of Reopening
On June 8, Governor Andrew Cuomo announced that New York City could begin to reopen, while other counties such as Westchester would cautiously enter phase two of the recovery. Since the outbreak of the coronavirus, local businesses and other non-essential companies have struggled to stay afloat in their efforts to mitigate the spread of the virus. Phase 2 signifies that hair salons, office workers, retail stores, houses of worship, and tennis courts can crack open their doors to a limited number of customers. While the decision to reopen will benefit the economy and make life easier, restrictions are still necessary to protect everyone's health.
There are fewer cases of the coronavirus, but Scarsdale still has a long way to go before normal life can even be considered. "There would be so many precautions to take into account. You cannot eat with a mask on at a restaurant, but I guess if tables are far enough apart, it could work," explained Amy Saxon '22, a sophomore at SHS. 
Nonetheless, the reopening of Westchester has not only helped support local businesses but also allowed citizens to maintain a sense of control over their lives while fighting the virus. For retail businesses, precautions such as limited occupancy need to be implemented. "If it is a clothing store, people will be touching everything so making sure to use hand sanitizer is a priority," added Saxon.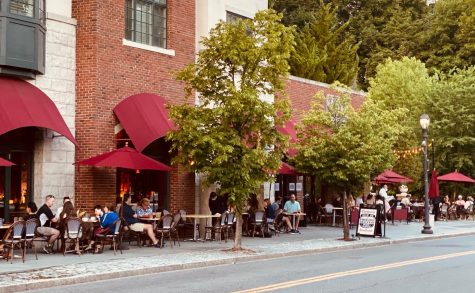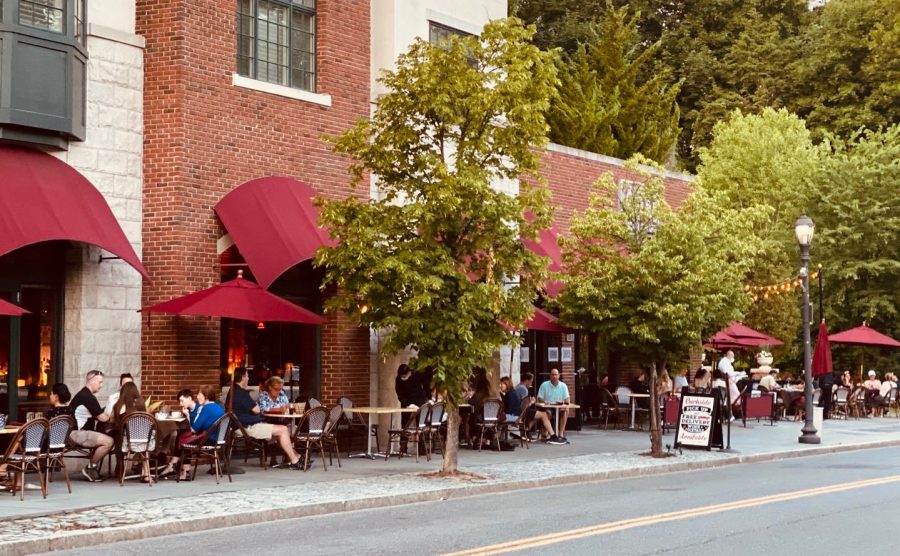 Restaurants have opened their doors to outdoor dining, and in the afternoons, the Scarsdale Village resembles the lively, picturesque small town it once was. Yeomiji, Vinoteca, Metro, Chat, and various other restaurants are allowing customers to dine six feet apart, although take-out and delivery are still encouraged. Hair salons reopen as frantic unshaven people rush to get their hair trimmed and styled, but clients and staff are required to wear face masks or face shields.
Recently, recreational tennis courts in Scarsdale have also made the decision to reopen, but players must make reservations 24 hours in advance. JMTA Sportime Lake Isle, a tennis club, has taken extra precautions to keep tennis players safe and healthy. Their students must maintain social distancing at all times while wearing face masks and using the hand sanitizers provided on the courts. "We needed the green light from town officials to open, and once we had it, we opened immediately. Currently, we can have four kids per court maximum," explained Alberto Romea, the director of tennis at Lake Isle. While the demand for tennis courts is on the rise, Romea adheres to strict rules and prioritizes safety first.