Junior Class Government Organizes Holiday Toy Drive
After a successful partnership with Hudson Link, the Junior Class government organized a toy drive through Toys for Tots. Toys for Tots is a program run by the United States Marine Corps Reserve that donates Christmas gifts to children. The Junior Class government's first drive with Toys for Tots was in their freshman year, and they decided they wanted to do it again this year. Drives are especially important amidst the pandemic's  negative impact on the economy. "A lot of families can't celebrate Christmas as easily as they could last year or two years ago," said Junior Class Vice-President Mihir Barlinge '23. Donations could greatly benefit families in their celebration of the holidays.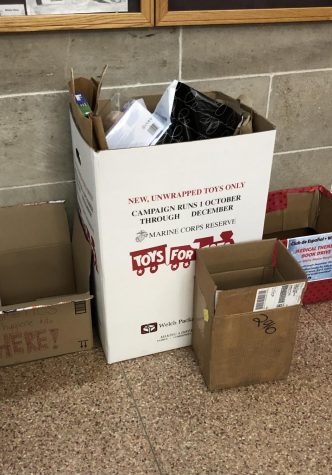 In light of the pandemic and the nerve-wracking situations of this past year, the Junior Class government aims to bring joy and ease stress to as many families as possible. "Scarsdale is in a position where it can help the community, and we want to take advantage of the opportunities that we have," explained Junior Class President David Diao '23. Both this toy drive and Hudson Link's canned food drive were successful as students filled boxes with donations. 
Some classes even competed with others to see who could donate more. Two Junior Honor English classes challenged each other, and each class ending up collecting roughly a hundred toys by the deadline on Wednesday, December 15th.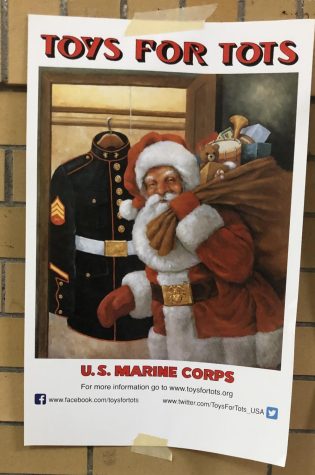 Many students expressed gratitude for the opportunity to participate. "Although it started out as something for the competition, I'm… happy we made this decision [to participate in the drive]. We were able to get a significant amount of toys because of this, which will help a lot of people," said Nandini Sachdeva '23. Although each person only contributed a small amount, each donation made a difference. "Seeing how much was contributed in total was very surprising, and I'm very proud to have been part of that big total," agreed Sonia Baturina '23.
When students return from holiday break, the Junior Class government will have more community-oriented activities planned starting in January and are excited to do things in-person to make the most of the time the class has together.