Freshmen on Fire: Scarsdale Students Take on MasterChef Junior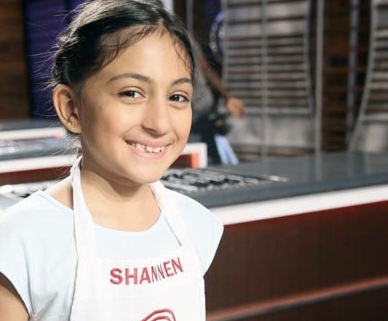 Masterchef Junior is a popular cooking show and competition that features young chefs between the ages of eight and thirteen. Right here in Scarsdale, freshmen Liya Chu '26 and Shannen Hosman '26 were able to experience an achievement of their own as they partook in this friendly contest. 
Getting on the show is no small feat; the audition itself takes about two months. Throughout that time, the auditioner is asked to demonstrate themselves chopping something or showcase their favorite dish. "The producer was on zoom with me, and he would basically be watching me cook and then ask questions," recalled Chu. The purpose of this was to see if she could do the talking aspect of the show. It took weeks for the producer to reach out to the auditioners again, causing stress and uncertainty. For the most part, though, this long process provided a lot of excitement.
"I would say that it was a very valuable experience because I learned a lot from my time there and being on the show definitely brought a lot of new opportunities for me," explained Hosman. During her time on the show, Hosman learned that even the most simple dish can become your own with a creative twist; she demonstrates this through her lobster tacos. "A takeaway from this experience is to not be afraid of trying something new," said Hosman.
Chu was the winner of season 8 of MasterChef Junior, and she started cooking when she was only five years old. It is her way of taking a break, letting go, forgetting about her worries, and spending time with her family. "I can stay in a kitchen for a whole day and not get tired or annoyed about food taking too long to cook," said Chu. When the opportunity to be on the show came, Chu decided she would give it a shot. "I just took the chance and had the mindset of going there to have fun and try something new," she explained.
In the end, MasterChef Junior was an extremely fun and eye-opening experience for both Hosman and Chu.