Drama Club Meets Beetlejuice's Alex Brightman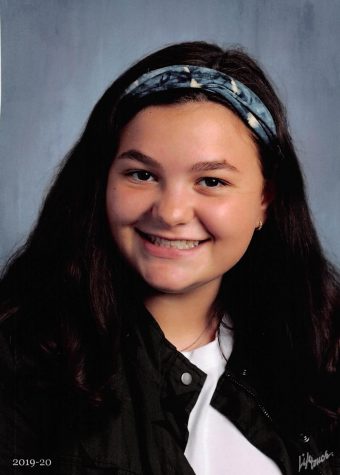 More stories from Leah Breakstone
Earlier this month, The Drama Club had the opportunity to sit down over Zoom with Broadway star, Alex Brightman. Brightman is best known for his performances as Dewey in School Of Rock and Beetlejuice in Beetlejuice. Students had the chance to ask questions about Brightman's journey to broadway and life in general. 
The program was organized through the company Broadway Plus. The officers of the club were meant to go see a broadway show through the same company; however, due to Coronavirus, the excursion was canceled. The company is offering online workshops for groups to partake in during the pandemic, which is how The Drama Club was able to meet Brightman. "We were fortunate enough to be able to do a Q&A with him and even towards the end play an improv game with him," said Club President, Zachary Loeser '21. 
According to Loeser, Brightman "spoke to us like we were adults and made sure not to sugar coat any answer," giving advice on how to pursue a career in theater, and also the logistics that go along with the career, including the financial aspects. Brightman stated that it is never going to be the right time to move to New York City to start pursuing a Broadway career, and therefore students need to go for it and not wait for a time that feels 'right'. He also stressed the importance of having a day job if one decides to go after their broadway dreams. A helpful tip Brightman brought up for students was to start building credit with your own credit card now, that way, down the line, it will be easier to get an apartment on your own. "He was very straight up with us," remarked Club Vice President, Simran Ruta '21. 
To conclude, "we played 'Let's Make a Date' where Alex had to ask [3] contestant[s] questions to figure out who they are," explained Ruta. Brightman gave the actors who participated in the improv game critiques, another highlight, following the game. For Ruta, "one thing that struck me was when he said that he doesn't like it when teens call themselves aspiring actors because we already are actors."
Brightman spoke from experience and the heart, and "was very humble, knowledgeable, and witty," claimed Loeser. Brightman provided a realistic insiders look into the trek to broadway through raw advice, such as "to never assume we 'have' a role until we get it. No role is ours until after we are actually cast, which is a very good 'you have to work for it' kind of mentality," said Ruta. 
The experience was one to remember and "we were very grateful for this opportunity and it definitely helped us realize how theater can truly bring people together, even in times of distress," concluded Loeser. 
More virtual theater experiences are to come through The Drama Club. To join or for more information, contact Ms. Malecki at [email protected] or President Zach Loeser at [email protected]
View Comments (1)