Disney's Mulan: Why People Are Boycotting the Film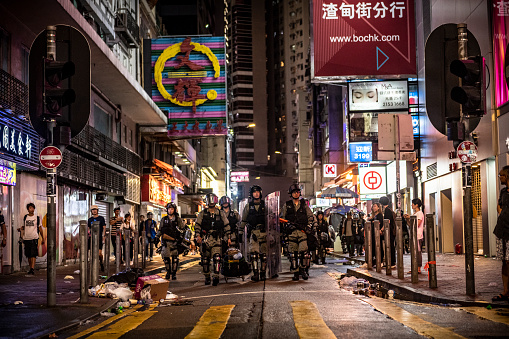 Fans of all ages have awaited Disney's live-action remake of Mulan for years. Set in ancient China, it is the tale of an empowered young girl who fights for her country. The picture is a feminist narrative that gives viewers a female hero to look up to. Overcoming physical adversity as well as social norms in a male-dominated time period, Mulan is an excellent role model for young women. It is also the only Disney film to star a completely Asian cast, a much-needed shift in an industry where Asian representation is severely lacking. The film premiered exclusively on Disney+ on September 4, 2020, after the original premiere was canceled due to the ongoing Covid-19 pandemic. The majority of reviews pertaining to the movie itself have been positive, with praise for the acting and effects of the movie. The controversies surrounding the film, however, have led many to boycott out of protest. 
Yifei Liu, the star of the movie, has been at the center of debate ever since she came out in support of the Hong-Kong police in August of 2019. Since 1997, Hong Kong has lived in relative freedom under the "one country, two systems" agreement with China. In February of 2019, the government of Hong Kong proposed the Fugitive Offenders amendment bill, which would allow China to extradite criminal fugitives to mainland China. Under the bill, people could be taken from Hong Kong and tried in China just for speaking out against censorship laws or other mandates of China's communist party. These extraditions, which some in Hong Kong have termed "disappearances", have already been happening for years, but if the bill were passed it would become legal in Hong Kong. Thousands have taken to the streets worldwide in protest against this bill and police brutality. Amid these allegations of police violence and cries for reform, Yifei Liu posted on a Chinese social media platform, "I support the Hong Kong police. You can all attack me now. What a shame for Hong Kong." The hashtag "#BoycottMulan" began trending on Twitter, a social media app that has since been banned in China under censorship laws. Liu's comment was met with such backlash not only because of her stance on the issue but also because of the role she was to play in the movie. Mulan's character is a brave young woman fighting against oppression; Fans of the upcoming film were disheartened to see that the actress portraying this hero was not in support of these same ideals in real life. 
Disney has also been under fire since the release of the movie for having filmed in parts of China where the government is accused of serious human rights violations. Mulan was shot in Xinjiang province, where around one million Muslim Uighurs are believed to be detained. Although Disney has yet to comment on the locations of the filming, the credits at the end of the movie thank a number of government entities in Xinjiang, including the public security bureau in the city of Turpan and the "publicity department of CPC Xinjiang Uyghur Autonomy Region Committee". Turpan's public security bureau is tasked with running China's "re-education" camps where Uighurs are held in detention. The other named "publicity department" Disney gave credit to is responsible for producing state propaganda in the region. China says the goal of these "schools" is to fight the "three evil forces" of separatism, terrorism, and extremism the Uighurs have supposedly been involved with. There have been reports of these centers using force to sterilize Uighur women. Other reports say Uighurs are suffering in unsafe and unhygienic living environments while being subjected to physical and psychological abuse. China has denied all allegations of human rights violations in regards to the "re-education" camps, and Disney has not yet confirmed nor denied their knowledge of them. Despite their denial, many fans are skeptical.