Trump Halts Funding to World Health Organization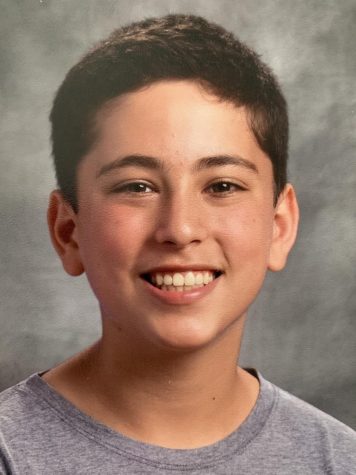 More stories from Ben Spitalny
At a recent press briefing, President Trump announced his administration will be halting all the funds going to the World Health Organization. The W.H.O. is a United Nations agency tasked with ensuring global public health. Some of their current responsibilities during the COVID-19 pandemic include testing vaccines, administering tests, and monitoring case statistics. The W.H.O. has a $4.8 billion yearly budget, $400 million of which is provided by the United States — the most of any country.
President Trump has recently criticized the W.H.O. for their response to the virus, claiming that they "mismanaged" the spread of COVID-19 resulting in a countless number of deaths. Trump and his administration have also claimed that the W.H.O has spread unvetted misinformation and that the organization did nothing about China's "lack of transparency." Trump, who has stated that China's death toll is much higher than what has been reported, condemned the fact the W.H.O took China at its word. Trump also went on to say that countries that listened to the W.H.O.'s guidelines and kept their borders with China open caused COVID-19 to spread around the world at a faster rate. Trump says that the funding will be halted as his administration reviews the "mismanagement" and "covering up" associated with the pandemic.  
This action was met with immediate criticism, including from Bill Gates, whose foundation has pledged $100 million to the W.H.O. "Halting funding for the World Health Organization during a world health crisis is as dangerous as it sounds. Their work is slowing the spread of COVID-19 and if that work is stopped no other organization can replace them. The world needs @WHO now more than ever," Gates tweeted. House Speaker Pelosi went as far as to say that stopping the funding of the W.H.O. is "illegal" and that Democrats will challenge it.
At SHS, there are students that both agree and disagree with stopping funds for the W.H.O. "I agree with the decision. I think they failed to handle the Coronavirus crisis in many different aspects" said Ned Kronenberg '22. On the contrary, "I do not agree with Trump's decision to cut the funding. Now more than ever will that $400 million be valuable during this pandemic we are in," commented an anonymous SHS student. 
Trump's decision to halt funds to the W.H.O. is a controversial topic, both sides providing solid evidence behind their support or disagreement. Only time will tell if this decision is the right one.