Homage to Hummus
Lizzie Leboyer
June 1, 2015
Hummus is one of my favorite foods. Ever. In the entire world. Something about it is just so delicious that I really am addicted to it. I often find myself with a large container of it in the fridge at the start of the weekend, and then by Monday it's all gone! Now, granted, I'm not talking about those basic Sabra and pita chip containers you can buy from the cafeteria, I mean the real stuff. True hummus is much better than the containers you could buy at the supermarket, and it's way creamier and more flavorful so that it pairs well with just about anything and everything: from crudités to quinoa to potatoes to salads and more! And since Wednesday was international hummus day (http://hummusday.com) I thought I would dedicate today's post to hummus and share my favorite Mediterranean places to find it, as well as the best hummus recipe!
Petra Greek
Location: 66 Garth Road, Scarsdale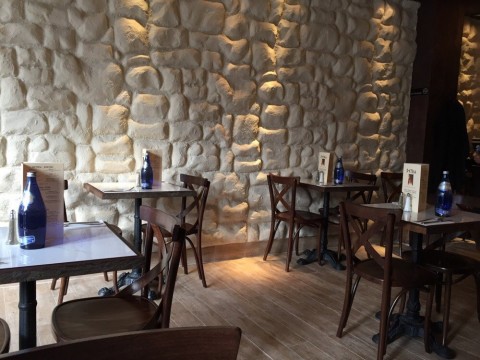 Petra is a great little restaurant on Garth Road. It really is a gem. I love the whole decor of the restaurant, and how they always play traditional Greek music–it really does make me feel like I'm sitting in a cafe on Mykonos! In addition to the great ambiance, the food at Petra is nothing short of amazing. If you go, the Petra salad (made of freshly grilled vegetables atop crisp mixed greens with cucumbers and tomatoes) is a must, especially if you add olives to it. In addition to tons of meat and non-vegetarian options, they also have an amazing selection of vegetable sides-like roasted lemon potatoes, string beans, beets, and the Imam (a dish made of tender baked eggplant and tomatoes) is also a winner. This means that really anyone can find something they like here! However, the hummus at Petra is really outstanding and I think I would go there just to get it. The hummus is the perfect balance of thick and creamy without being too dense, and being full of garlic and spices but not too strong. It also is both a great appetizer to share, and a great side dish for one hummus lover!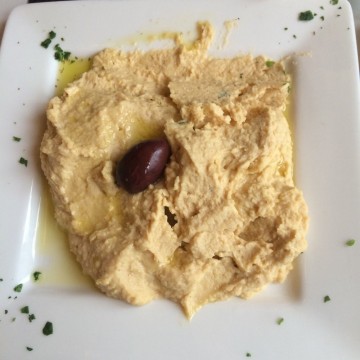 Nikos Greek Taverna
Location: 287 Central Ave, White Plains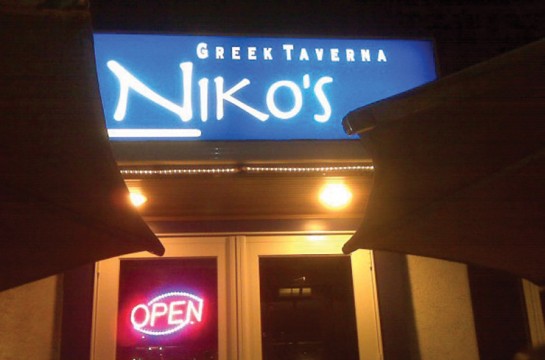 Nikos is another great spot that's just outside of Scarsdale. Similarly to Petra, it has that great Greek vibe. All around the restaurant, there are pictures of Greek landmarks and famous sights, and they even have maps of Greece on each table instead of tablecloths to top it off. Their hummus is an 11/10 on my scale, and I also love so many of their other spreads like skordalia (a potato and garlic based dip) and melitzanosalata (an eggplant based dip). At Nikos, they also have a sampling option on the menu which means you can happily get any three dips of your choice in three mini versions! For me, it's a real win. The beet salad, grilled salmon, and broccoli are all great choices too.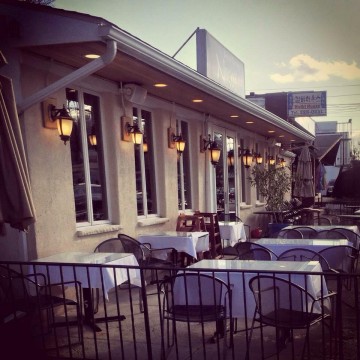 Recipe: The best hummus
Video: https://www.youtube.com/watch?v=WQlMXudBGT4
Website: http://www.inspiredtaste.net/15938/easy-and-smooth-hummus-recipe/

This hummus recipe is so great and really isn't difficult to make at all, but if you add a drizzle of olive oil and paprika, anyone you serve it to will be extremely impressed. Be careful though; if there is a spoon nearby the chances of demolishing the batch right after you make it are extremely high.