How Will SHS Celebrate the Holidays in 2020?
As the holiday season approaches, students must deal with common December problems such as unbearably cold outdoor gym classes and 10-degree classrooms. The addition of the coronavirus will no doubt alter how students and teachers choose to spend their time during the holidays. Amidst the current pandemic, Maroon asked the SHS community how they will be celebrating the holiday season this year! Here are some of their responses:
Nicole Jakymiw: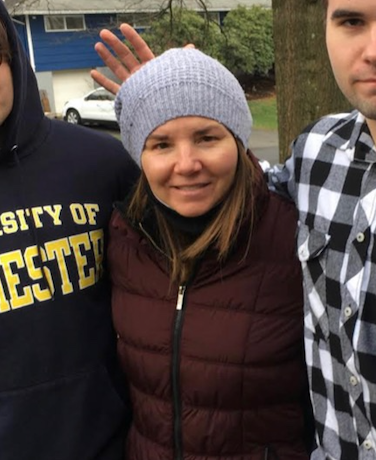 Nicole Jakymiw, an English teacher at SHS, looks forward to a relaxing, family-oriented Christmas break in upstate New York that she hopes to achieve with a festive meal. "Christmas is all about spending time with family and just taking a break from the regular day-to-day," explained Jakymiw. "A lot of our bonding time is centered around mealtime, cooking, and coming together for that," she added. Her family looks forward to her annual Christmas Day perogies, a Ukrainian doughed potato dish that Jakymiw makes from a family recipe. Jakymiw will also be making lasagna and Christmas cookies with her family. 
Ellis Geringer '24: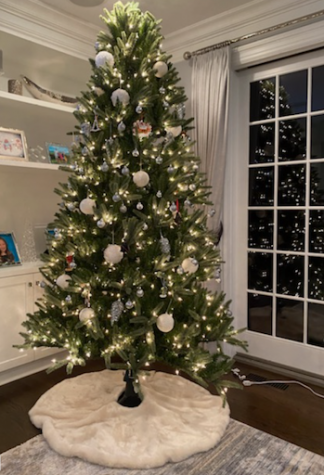 For Ellis Geringer, December is a month with two holidays for close-knit family time and gift-giving: Christmas and Hanukkah. Her father is Christian, and her mother is Jewish, so the Geringer family has adapted to incorporate both Christmas and Hanukkah into their December routines. The Geringers enjoy spending time as a family with traditional holiday activities such as watching movies, visiting family, and giving and receiving gifts. "I haven't been getting as many presents since I've been getting older," explained Geringer. Although Geringer mainly enjoys bonding with her family through games and movies, she also enjoys receiving presents. 
Claire Scarcella '22:
If you think your house is cramped during the holidays, ask Claire Scarcella about her immediate family of 10. "With just my siblings and parents alone, they've already hit the COVID-19 meeting limit," said Scarcella. The Scarcellas hold annual Christmas banquets for their dozen cousins, but the Scarcella family will be unable to invite many guests this year because of FDA guidelines. Despite the situation, the Scarcella family is still adamant about preserving the "Christmas Spirit." They are planning on stringing the entire house with festive lights, decorating their 14-foot tall Christmas tree, and spending quality time as a family. "This year's Christmas is going to be very different from previous years, but it's still Christmas," explained Scarcella. "I'll still be celebrating this year with my family, although it'll be much smaller, but family is what really matters."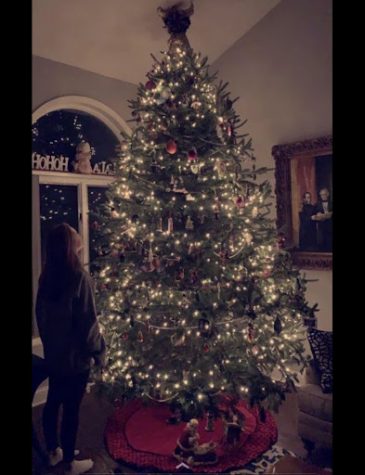 Abby O'Connell '24: 
For O'Connell this year, it's all about preserving the Christmas Spirit for her younger brother, Ryan. "Although my brother is nine, he still believes in Santa Claus," said O'Connell. This year, her special mission is to make sure her little brother does not find out the truth behind Santa Claus. "We stay up really late to place the presents under the Christmas tree because we don't want Ryan to see or hear us at all," explained O'Connell. O'Connell and her family also carefully choose their language around Ryan to make sure they don't give anything away. "Sometimes, my parents and I would have to straight-up refer to Santa Claus as a real person because of him," said O'Connell with a smile. 
Bradley Kauffman '21: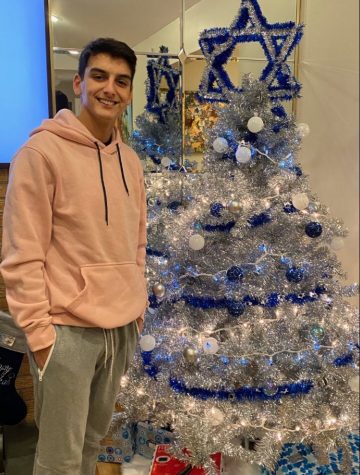 The Kauffman's use traditions from different holidays to spruce up their Hanukkah. The Kauffmans even have a "Hanukkah tree". Sound familiar? "It's a grey tree with a lot of blue ornaments and a Jewish star at the top," explained Kauffman. After Hanukkah, Kauffman also looks forward to visiting his grandma in Florida while following COVID guidelines. 
Sophie Pymm '24:
Pymm and her family will also be observing two major Holidays in December: Christmas and Hanukkah. Although she is Jewish, Pymm still celebrates the non-religious aspects of Christmas. Christmas has become part of the holiday routine in Pymm's December, although Hanukkah is the only religious aspect of celebration for Pymm and her family. Pymm enjoys lighting the menorah and watching the wax drip from each candle. Unfortunately, this year, Hanukkah poses a difficult problem for the Pymms, as most of their relatives are older, are at risk for COVID-19, and cannot navigate the "difficult" technologies of zoom meetings. "I guess we'll just see how that goes," said Prymm.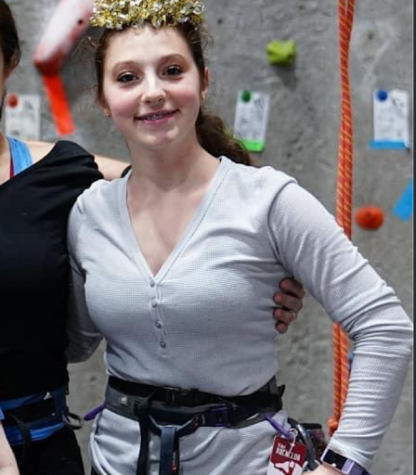 Leave a Comment