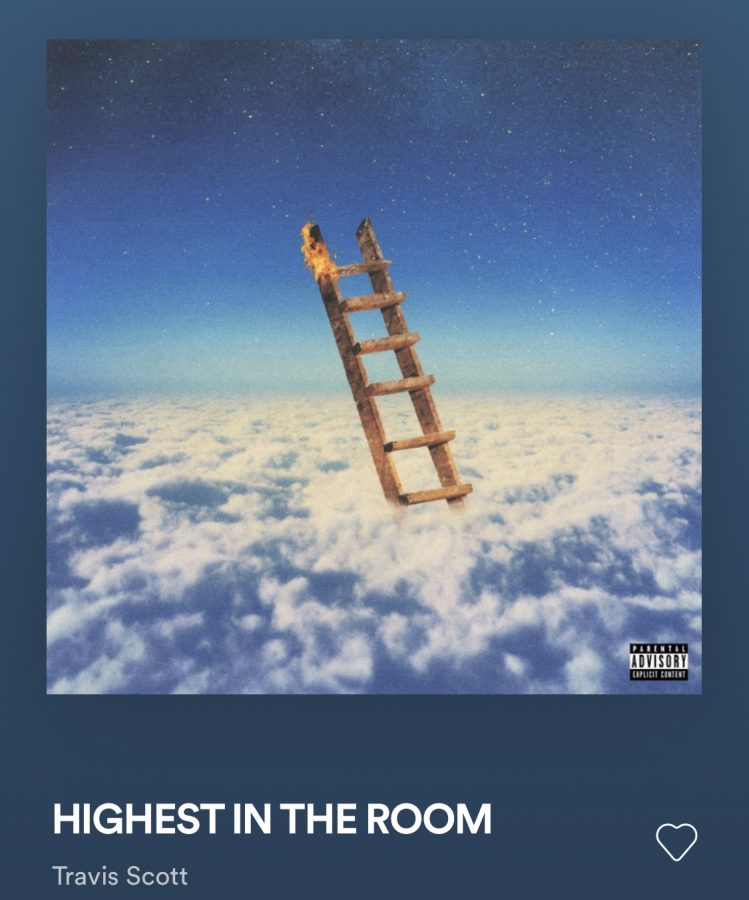 Maroon Staff
Travis Scott's "Highest In The Room": Worth the Hype?
October 12, 2019
Travis Scott has quickly become one of the most popular artists of our generation. While he has recently gained popularity for his relationship with Kylie Jenner, his music, relationship with fans, and concert atmospheres have made him a beloved figure in the pop culture world.
His latest album, Astroworld, released in August 2018, was extremely successful. Since then, fans have been awaiting new music. On October 4, Scott accommodated that request, releasing his new single, Highest In The Room.
The song comes without any features, which is uncommon for music that has recently been released. The song seems to consistently address Scott's drug use (hence "highest") and how they affected his relationship with Jenner. Most of the lyrics are referring to the struggles of the relationship he had with Jenner.
The song gives off a mellow vibe, with a low-key beat and a calm rapping style. Scott typically is successful balancing rapping and singing, which is again the case in this song. This track is one where understanding the lyrics helps you to appreciate the song more. While Highest in the Room is not a song you can get "hyped" to, it is one that I envision myself listening to regularly, and it further pushes my belief that Scott is one of the greatest entertainers of our generation.