This is Serious: A COVID Play
November 5, 2020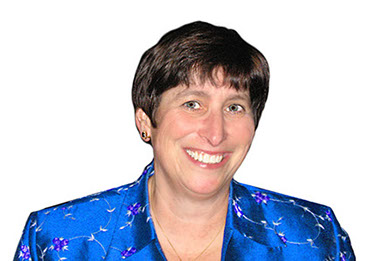 https://joanrosssorkin.com/
A Global Pandemic – we hear these words over and over again, strung together in social media posts, bellowed in the presidential debates, and regularly italicized in the bottom of the morning news. Shocked by the severity, consequence, and immediacy of such an event, it is easy to forget that we are actually living through the history essays of future generations. Artists – authors, illustrators, musicians, play-writes, and all others related – are not often the focus in the chaos of humanity plagued, and yet they are the fundamental factor that will immortalize this collective experience. Loss, conflict, fear, growth: these sentiments have touched the homes of citizens across the world, and will seep into the art of our time. Capturing life in 2020 is exactly what Joan Ross Sorkin, a Scarsdale playwright (among a myriad of other talents), achieved in her two-part, four-character COVID play, This is Serious. 
The play, written by Sorkin and directed by Nick Corley, was performed in a Zoom reading on Thursday, October 8 with Broadway veterans Emily Skinner, Stephen Bogardus, Ben Fankhauser, and newcomer Yarissa Tiara Millan. This reading was presented by Ken Davenport's TheaterMakers Studio as a benefit for Feeding Westchester, a charity that delivers meals to those in need throughout our county. The COVID-friendly play was received remarkably, quickly reaching Sorkin's goal of raising $10,000. "I wrote the play because we live in Scarsdale, so close to New Rochelle, and I knew that this was a monumental time in history," explained Sorkin. "It was exciting and daunting to write a play in real-time."
This Is Serious is set in New Rochelle, NY, the first epicenter of the virus on the east coast, and revolves around the Granville family and how they cope during the COVID pandemic. Part I ("Between A Rock and A Hard Place") begins on Wednesday, March 11, 2020 after the containment zone was ordered. Couple Maggie and Richard await the arrival of their son Petey, a college freshman, returning from Duke. The conflict reveals itself when Petey arrives with an unexpected guest – his Latinx former summer girlfriend, Aña. 
Maggie, in hopes of protecting her family, is at odds with Petey, while Richard plays the mediator. Things get more complicated when Maggie's sister Laurie contracts COVID in Massachusetts and wants to come and stay with them in New Rochelle. Will they let Laurie come? Will they make Aña leave? An unexpected accident occurs to upend the family even further and leads to the outcome of Part I of the play.
Part II continues the saga of the Granvilles on Wednesday, May 27, just after George Floyd is murdered. In the interim Aña and Petey have broken up, but the Granville's are still in lockdown. Now the Black Lives Matter protests, and the issues of racism, guns and violence are debated by the family. Their liberal views are quickly tested when Aña arrives and wants Petey to go secretly with her to the protest that Saturday night in Brooklyn. Again, complications arise, and the final outcome of the play is quite surprising.
This is Serious is a tribute to the vulnerability that every member of our community has felt during this unparalleled, distressing time. "I have tried to hold a mirror up to ourselves and see both the fear we harbor and the strength of the human spirit in facing both COVID and the turmoil arising from renewed calls to eradicate systemic racialism that plagues this country," remarked Sorkin.