The Inside Scoop: Museum of Ice Cream Review
December 29, 2019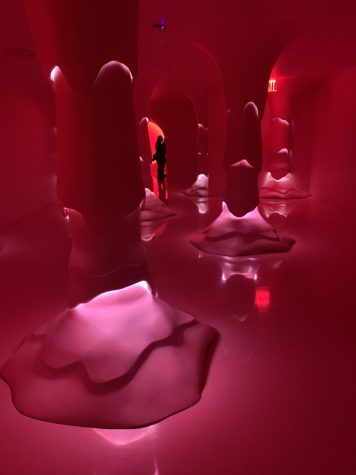 The museum scene in New York City just became a whole lot cooler. On December 14, 2019, the Museum of Ice Cream (MOIC) opened at 558 Broadway in SoHo. Formerly a temporary pop up museum similar to Candytopia and the Color Factory, the Museum of Ice Cream is now intended to be a permanent addition to SoHo.
The museum offers timed tickets where visitors are guided through 13 rooms, each with a different theme. The rooms are colorfully decorated with ball pits, swings, slides, and ice cream themed backdrops, and each one offers an opportunity for the perfect Instagram post. At the end of the tour, there is also a sprinkle pool to wade into, where visitors can take boomerangs and other fun pictures.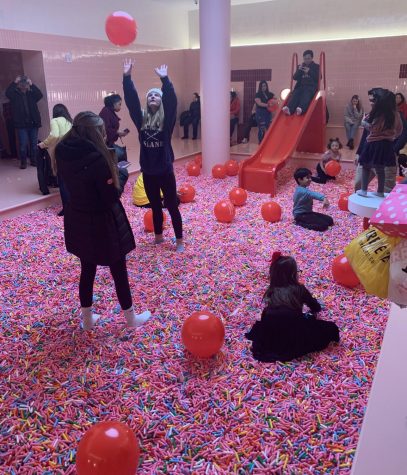 Of course, most of the rooms also include a new flavor of ice cream to sample. The museum offers honey ice cream, cherry ice cream, stretchy ice cream (based on a supposedly 500-year old-recipe), and much more. One of the best parts about the museum is that the amount of ice cream that visitors can enjoy is unlimited at no extra cost.
Although the museum was a fun and tasty experience, it does have its flaws. Not much effort is made to educate guests about ice cream. Also, considering the tour can be completed in about an hour, the ticket prices are quite high—a general admission ticket cost $39. The website says that there are student discounts, so if you plan on visiting, I suggest inquiring about that.
Regardless, the delicious ice cream and lively atmosphere definitely make the Museum of Ice Cream worthwhile if you are near SoHo. I would definitely recommend it to a friend!