Parents Express Disdain For Current Learning Model; Administration Plans For Cross Cohort Learning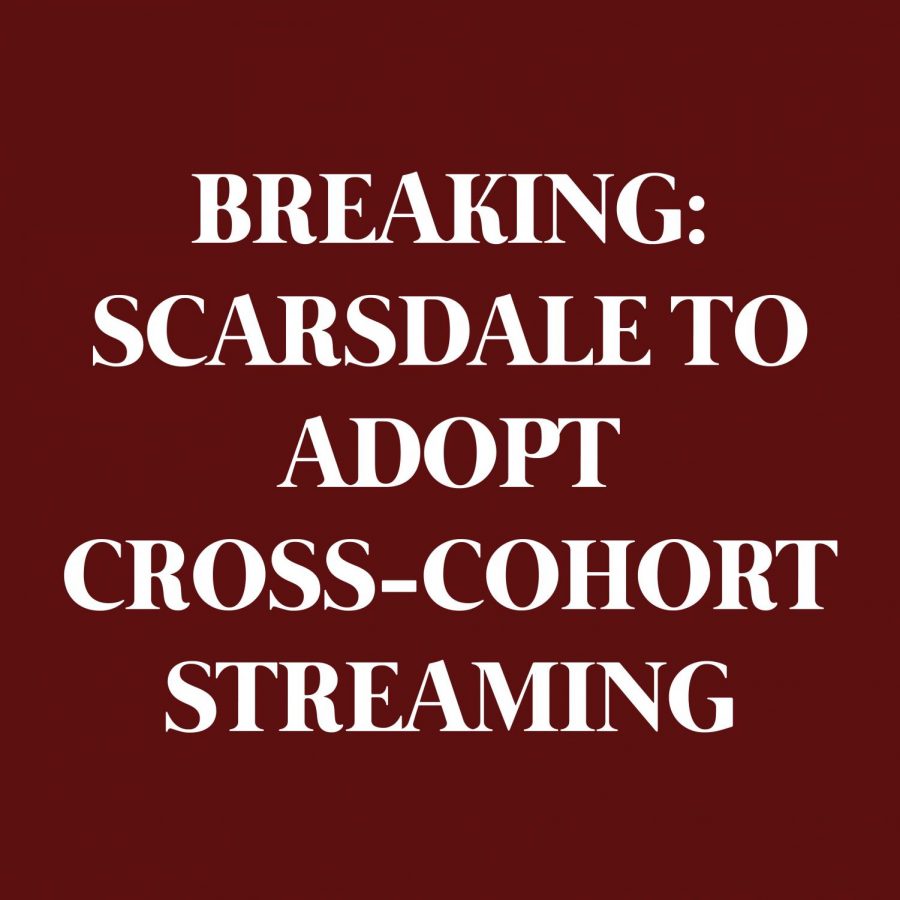 On Monday, October 5, Scarsdale's Board of Education (BOE) convened to discuss whether hybrid learning is the correct approach to education. While the first segment of the meeting allowed the Scarsdale Teachers Association (STA) to voice their opinions, the second segment focused on gathering feedback from the community. A total of thirteen parents voiced their concerns for the current model, and many requested more synchronous and in-person learning. Since the restart committee spent the majority of the summer constructing the best possible schedule, many Scarsdale parents are infuriated with the limited in-person and synchronous instruction. 
While nearby high schools such as Edgemont have half of their classes in-person, Scarsdale High School has minimal in-person hours, which many parents are concerned will be a disadvantage for their children. Specifically, SHS students are in school for two half-days during the week, and synchronous Zooms are held each afternoon except for Wednesdays, which are for asynchronous work and conferencing with teachers in open office hours. 
The administration and teachers have already alluded that with the modified schedule and limited in-school time, it will be nearly impossible to know the extent to which the curriculum will be covered. Many classes have made the decision to omit up to two units of the curriculum, so that essential knowledge could be taught thoroughly. "There are plans to try to have optional or limited chances to Zoom in other cohort's in-class time so that the teacher can complete the course of study needed," said SHS Student Government Representative Patrick Kantor '22. 
While this potential schedule change would give teachers the opportunity to cover more of the curriculum, finding ways to teach both online and in-person at the same time could prove difficult and ineffective for teachers. "[Adjusting to distance learning] was a bit easier in the spring when it was all over zoom. Making adjustments was still a challenge and time-consuming, but I was adjusting to only one new format," said Brittan Tramontana, a French teacher at SHS. 
Parents also dislike the confusion surrounding the hybrid model, and many prefer synchronous hours in school over other options. "Honestly, I value in-person teaching the most. I have the highest regard for Scarsdale's teachers and their talent, but the current model only allows for 20% of this experience," explained Diane Gurden, a mother to two high school girls, who also attended the BOE meeting. "It would be great if we could increase [in-person hours] to the highest number possible, while still keeping everyone safe," she added. 
While asynchronous Zooms may be helpful, Gurden recognizes that students will need "to cap [their] screen time at a certain point." Screen time is another significant factor that must be considered if cross-hybrid streaming becomes permanent. "One of the primary reasons why I elected to go in-person was because I wanted less screen time," explained Joanna Wang '21. Parents are worried that the new model will substantially increase screen time for students, which could further contribute to "zoom fatigue" and cause them to have difficulty concentrating. "I don't think that cross hybrid streaming is a good idea because I feel like [it] reaches a point when you are just staring at your computer where it becomes counterproductive," said Simone Glajchen '21.
As a response to the BOE meeting, the administration and student government are experimenting with a cross-hybrid streaming schedule where students would watch a live stream of classes on the mornings of non-cohort days. "Since school started, there have been some teachers, parents, and students who have expressed interest in [cross-cohort streaming]," said Rishika Bansal '22, the secretary for the school's student government and a member of Scarsdale's restart committee.
Teachers are not optimistic that they will be able to complete their curriculums given the current hybrid model. According to John Harrison, SHS social studies department chair, cross-hybrid streaming will be a useful tool to cover more American history. For other subjects, much is still uncertain. "It's hard to say how much we're going to be able to accomplish because we're not quite sure how the rest of the year will unfold," said Tramontana. 
Given their burdensome workload, many students are unhappy with the newly proposed model. Because of the lack of in-person class, many teachers compensate and assign more classwork and homework.  "When I'm at home during asynchronous time, I'm not just sitting around," said Glajchen. "I'm always working and studying…whether it's watching a video that my teacher told us to watch or studying for something in the future," she added. 
While parents are worried about the lack of in-person learning, most students feel that the current model is sufficient, and changes will only disrupt their learning. "I'm not worried about not learning enough because my teachers are really great and have worked hard to adjust the curriculum as they see fit," explained Wang. Many students have admitted that screen time can not replace in-person learning. "If I'm taught the material in-person and someone else is taught the material virtually, it's not fair because the person who learns it in person will have grasped it better. For cross streaming, people just won't have the same understanding of the material," said Crystal Feng '22.
While many are content with the current hybrid model, due to the backlash from others, it is evident that cross-hybrid streaming, or some other alteration to the schedule, will become permanent in the next few weeks. "The school is always looking for new [ways] to make our experiences better. Some teachers will begin experimenting with cross-cohort streaming, and we will be continuing our discussion about whether it's the best way to move forward," concluded Bansal.