A Complete Breakdown of the MLB Cheating Scandal
January 28, 2020
Despite the fact that it's the off-season, baseball has been in the headlines for weeks due to the cheating scandal that cannot escape people's minds.
The Houston Astros, Boston Red Sox, and multiple other teams have been linked to a devious method to improve their club. The Astros and Red Sox, all with uncoincidentally with an employee in common, have confirmed to using TV monitors with a live feed of information to their players, giving them an unfair advantage. To make matters worse, the Astros won the World Series in 2017, and then the Red Sox won the following year. It has now been proven that each of these teams had been cheating during their winning seasons. 
A player who knows which pitch is coming to them has less room for improvisation, and therefore less room for error. The Astros relayed this to their hitters by banging twice on a trash can when an offspeed pitch was coming. If they didn't hear a bang, they knew it was a fastball, an obviously unfair process. Sign-stealing has been going on since baseball began, and if players do it with their eyes, naturally, it is accepted. It is not accepted, however, to use technology to steal signs. MLB commissioner made that very clear in 2017, which is why the punishments for these two teams, doing this after being warned, received such stern punishments. 
The Astros were fined $5M, cut from two years of 1st and second-round draft picks, and their GM and manager were suspended for one season. The Red Sox are yet to receive a punishment. The aforementioned coach who was involved in both scandals was Alex Cora. Cora was the bench coach for the Astros and then named Red Sox manager as a result of his successes. Cora, who has not been punished yet because the 'Sox are still being investigated, was fired from his job, as was the Astros manager AJ Hinch, their GM Jeff Luhnow, and former Mets manager Carlos Beltran, who was a player for the Astros as this scandal occurred.
The MLBPA decided they will not single out specific players, which is why only managers and GMs were punished. The Astros employees were only suspended a season, but since Alex Cora was heavily involved in both scandals, it would not be a shock to see a lifetime ban. 
There have been various rumors of other ways clubs have cheated, but as of now,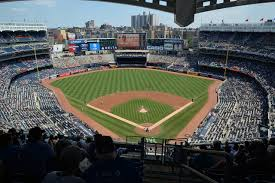 that is all speculation. One thing we know for certain: the Astros and Red Sox will NOT be stripped of their World Series titles.