The Aftermath of Hurricane Ida in Scarsdale, NY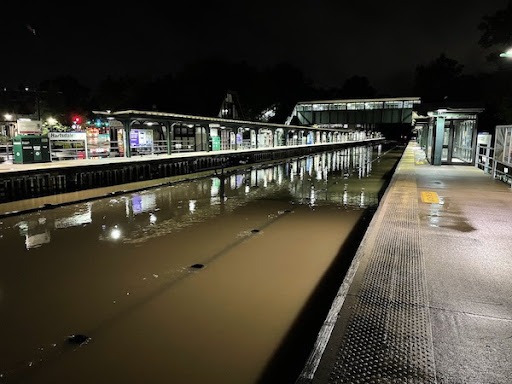 On August 26th, the country watched as Hurricane Ida ravaged towns and cities along the Gulf Coast. Little was left behind, except for death and destruction. Hurricane Ida began its path miles off the shore of Louisiana and Mississippi in the Gulf of Mexico. The enormous Category 4 storm traveled up through the Gulf with constant winds of 150 miles per hour. Rain and gusts left the city of New Orleans without power or access to multiple roadways. The tropical storm ripped roofs off houses, flooded homes, and left countless displaced from their homes. The death toll from the storm rose to 26 in the southern states. 
Although the Northeast watched Hurricane Ida bring chaos to the Gulf Coast, few were prepared for the storm to continue up the East Coast. Even officials from the National Weather Service were supposedly caught off guard by the severity of the storm. A flash flood emergency was quickly implemented across Westchester and in New York City in order to prevent residents from traveling outside unless out of necessity. Scarsdale residents were encouraged to stay off the roads, as multiple sections of the Bronx River Parkway and surrounding streets were left underwater, and unable to be used for travel. Abandoned cars were left on the side of roads submerged under the remnants of the storm. Multiple trees were uprooted or torn down as a result of high-intensity winds. Scarsdale residents were without power, and many had flooding in lower levels of their homes. As Hurricane Ida traveled through the Northeast, the death toll, unfortunately, rose to 50. 
Hurricane Ida has already been deemed one of the worst natural disasters of 2021, however, the National Oceanic and Atmospheric Administration (NOAA) forecasts that the 2021 hurricane season may be even worse than usual. The most damaging storms are usually seen along the East coast between May to early November.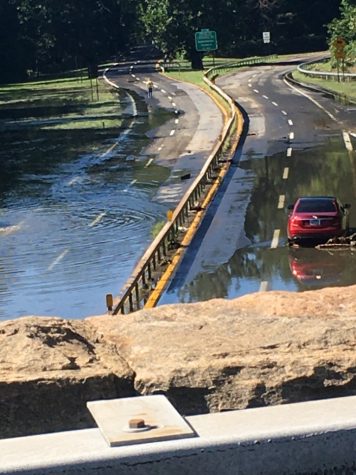 As the effects of global warming continue to play out across the nation, the severity of storms and natural disasters has continued to increase.  As a result of greenhouse gas emissions, sea temperatures are rising which allows tropical storms like Ida to be much more powerful and intense.