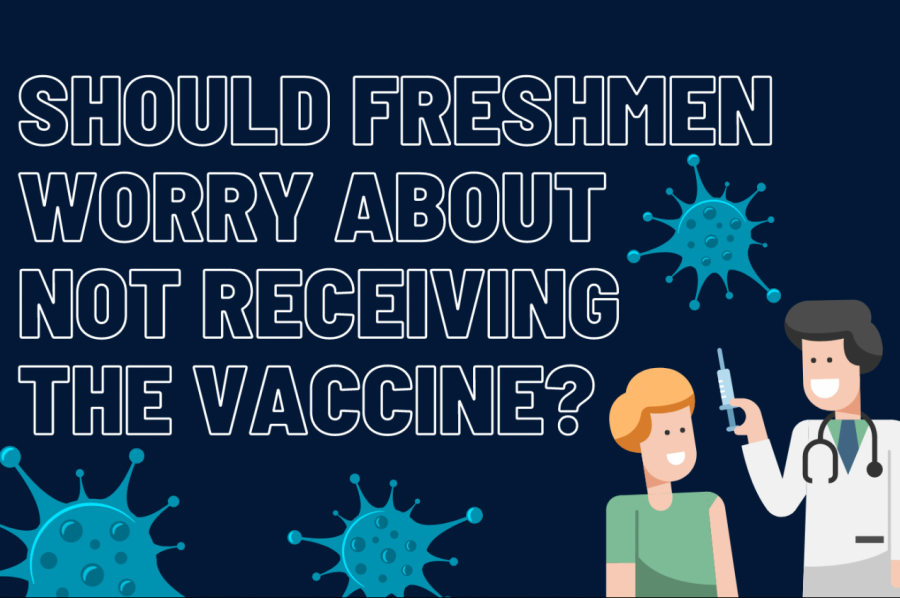 Maroon Staff
As COVID-19 vaccines are approved and become more accessible, teenagers who are sixteen and older now have at least one option for a vaccine. However, this may worry parents and students as no vaccine has yet been approved for those that are younger than sixteen. Some are concerned that with the vaccine, students aged sixteen and over will start to act recklessly and become superspreaders of the virus. As we near the final stretch of battling COVID-19 with the help of vaccines, people must stay conscious about the virus by following mask mandates and guidelines.
After the Pfizer vaccine was authorized to be given to those sixteen and older, many high school students became more comfortable with coming back to school. The Pfizer vaccine, like other COVID-19 vaccines, requires two doses that are twenty-one days apart. This method strengthens the immune system and helps ensure that the Pfizer vaccine has a higher chance of protecting against the virus. It has a 95% efficacy rate, which is slightly higher than the Moderna vaccine that is available to those 18 and older. The Pfizer vaccine also has a $19.50 cost per dosage, which is cheaper than the Moderna vaccine that can range from $27 to $37 per dosage. With these vaccines, more will be able to receive shots, which creates a safer public environment for schools. But for every benefit, there will be disadvantages.
Despite having more of the population vaccinated, people are still worried about safety in public areas like schools, stores, and restaurants, and the potential side effects of the vaccine. Some students and parents of students that are under 16 are worried about their safety in school and public areas. One potential problem is that those who have received the vaccine may become less concerned and start to have larger public gatherings again, allowing the virus to spread. If these vaccinated students go back to school after contracting the virus, they will not show some of the common symptoms of the virus. Those in school who are not vaccinated, such as freshmen in high school, could potentially contract the virus and be at great risk.
Fortunately, this scenario may not be the case in Scarsdale. As COVID-19 cases decrease and high school students move into full days of in-person school, freshmen should not be worried about being infected while they are in school. The positive cases among Scarsdale students were "the result of activities that students and families and members of the community are engaging in outside of school, gatherings in private homes, athletic activities that are not related to school, and so forth," stated Principal Bonamo in a past interview. Likewise, Alex Wang '24 does not feel too concerned about not being able to have the vaccine. "I don't really care, and the majority of the freshmen probably don't mind as well…The people who are worried are virtual," stated Wang.
As we approach the final stretch of fighting off COVID-19 and a growing percentage of the population is vaccinated, the worry about contracting COVID-19 is gradually diminishing. People are becoming increasingly comfortable with going out in public and readjusting to a more normal life. Despite the decrease in infection rates, mandates and regulations should still be upheld until it is certain that COVID-19 is no longer a threat to everyone. With adolescent trials of the COVID-19 vaccines starting, a vaccine that is available to freshmen and younger students seems likely in the near future.