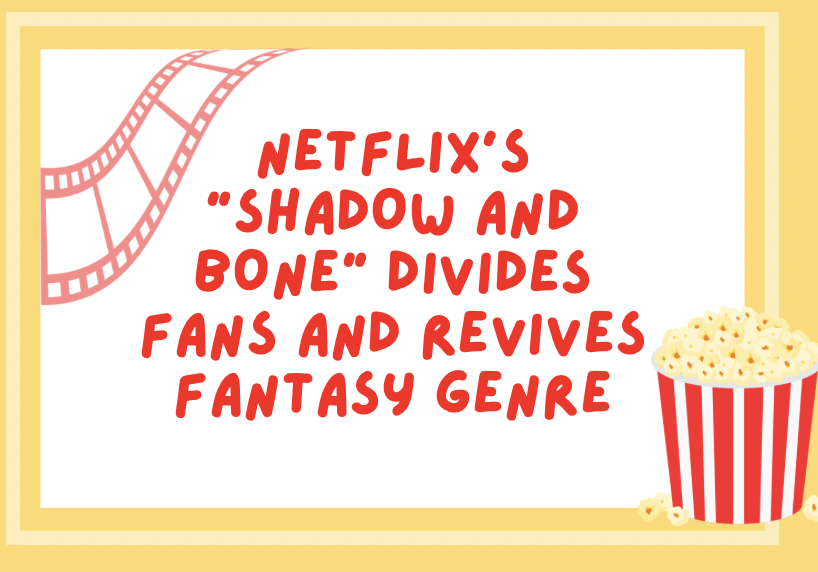 Maroon Staff
If you're looking for another Netflix series to indulge in eight hours of fantasy-based escapism, "Shadow and Bone," streaming now, is for you. The series, which premiered on April 23, calls for instant comparisons to the literary giant upon which it stands. One of the year's most anticipated releases for the reading community, "Shadow and Bone" is an adaptation of the best-selling young adult fantasy novel Shadow and Bone written by Leigh Bardugo. Bardugo's writing consists of two series—a romantic, magic-system-based duology loosely on Tsarist Russia and a found-family trilogy following an international heist. The two series are distinct, only making brief easter-egg references to each other—yet, Netflix has divided fans in combining both plots and five novels into a concise eight episodes. Still, with endearing characters brought to life by a charming, inclusive cast "Shadow and Bone" is enjoying overwhelming success. 
Using a typical Chosen One narrative, the plot orbits around a teenage orphan named Alina Starkov (Jessie Mei LIi), who is a mapmaker on the front lines of a perpetually war-torn nation called Ravka. The fantasy map is stained by a stretch of monster-ridden terrain known as the Shadow Fold. At the threat of crossing, Alina is simply hoping to survive and stay close to her childhood best friend Mal (Archie Renaux). In the heat of battle, however, she discovers that she belongs to the Grisha, ranks of magic-wielding soldiers. Alina, with the power to summon light and destroy the Fold, is fabled as a saint known as the "Sun Summoner"—naturally, it puts a giant target on her back. Removed from the whirlwind of change, growth, intrigue, and betrayal in store for Alina, a group of four con artists chase lucrative and totally illegal gigs, one of which sets them on a course to intersect with our main character and the drama she invokes.  
There's a hero's journey centering on self-confidence, underdogs finding strength in friendship, unspoken romantic feelings lacing each scene, and a daunting evil invoking questions of self-hate and fear. These aspects don't make the series unique; they are clichés. Rather, the adaptation transcends this familiarity with absorbing world-building, flawless casting, and intentional character development that make these relationships feel history-laden and nuanced. "Shadow and Bone" doesn't rely on surprise as much as deliberation—flashbacks and hints help support this dense world. 
In reality, it's often too dense. Non-readers might drown in the complexity drawn from five books—so many different types of magic, so many terms for those who wield it, so many places, and so much of the culture and universe Bardugo crafts slipped into clips and references. All the interwoven details dissolve in the rapidity of the series, even with the considerable cuts and changes. "It feels like too much, they are separate series," commented book fan Crystal Feng '22. They swapped a book character for a goat in the show, and there is still an immense amount of information to digest. Despite this critique, the show's diverse cast—starring black, South Asian, and East Asian leads—manages to hold up some of the series' flaws. "I think making it into a show was a great choice because it has more Asian representation; the Shadow and Bone books were quite eurocentric," remarked Feng.
"Shadow and Bone" is admittedly, a lot, and some parts don't particularly work. But the episodes are well-paced, the performances are steady, and the dialogue, outside of all the world-building fluff, is intentionally composed. Altogether, "Shadow and Bone" fulfills the love for the series many readers had hoped to continue, and the engaging nature of this first season makes for a promising introduction into this franchise's fantastical universe.