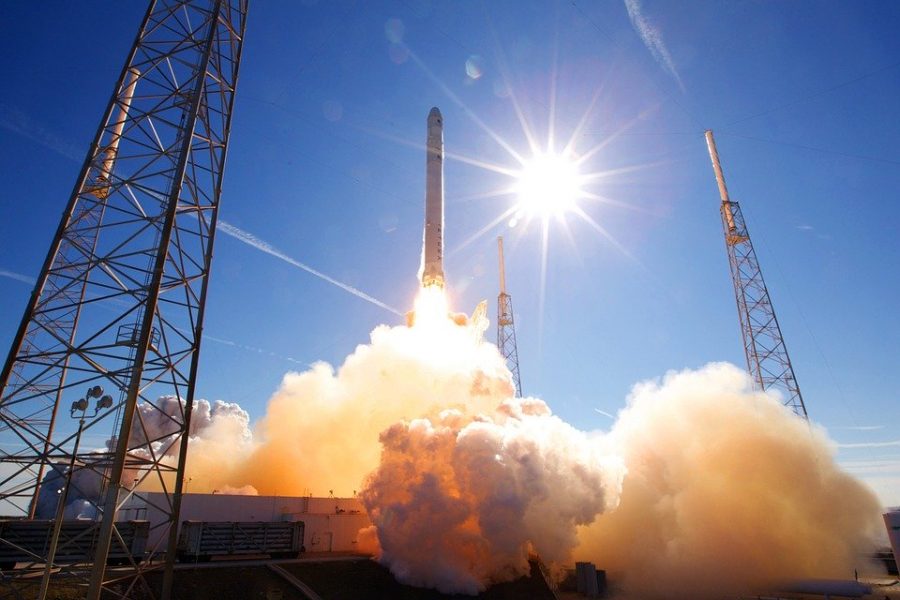 Pixabay
Amidst the protests and the fights for racial justice nationwide, the afternoon of Saturday, May 30, 2020, marked a significant day in US history; it was the first time since 2011 that astronauts were launched into space from US soil. At 3:22 p.m. that afternoon, SpaceX performed its Demo-2 mission as the Falcon 9 rocket launched the Crew Dragon capsule, with NASA astronauts Bob Behnken and Doug Hurley onboard, into space from NASA's Kennedy Space Center in Florida. The rocket was launched from Launch Complex 39A, which has historically launched some of the US's most challenging and influential missions. 
After about nine minutes, the first stage separation occurred and the Falcon 9 first stage booster successfully landed on SpaceX's Of Course I Still Love You droneship. Then, on the next day, Sunday, May 31, 2020, Crew Dragon successfully docked at the International Space Station (ISS). 
"We're on the verge of a new age of humanity. The SpaceX launch is so historic [as] it marks the first time a private company has designed and launched a [spacecraft]," explained Romir Srivastava '23. Not only does the SpaceX launch signify the first instance of human transportation to space using a commercially built crew capsule and rocket, but it will also enable the US to start looking at a future where it can consistently launch astronauts from US soil.
The launch of SpaceX's Demo-2 is the result of a partnership with NASA that originated from NASA's Commercial Crew Program. NASA began its Commercial Crew Program that focused on working alongside American aerospace companies to facilitate and enable commercial transportation to and from the International Space Station (ISS). The purpose of the Commercial Crew Program was to conserve money for other NASA projects, while also allowing for further research on long-term spaceflight and orbit in preparation for future deep-space missions. 
In 2011, NASA's shuttle program ended due to a limited government budget, and US astronauts were instead sent into space through Russian Soyuz spacecrafts. As a result, the purpose of the Commercial Crew Program was to launch a crew into space from US soil once again. In 2014, NASA began working with and funding SpaceX through the Commercial Crew Program to fulfill this goal. 
Since then, SpaceX has been able to develop numerous space technologies. "I think that the way scientific and technological advancement occurs is because we are standing on the shoulders of giants. There is this vast expansive knowledge that we have access to and I think a lot of SpaceX advancement has come from the fact that they are not starting at square 1; they have all the past knowledge and experience of NASA behind them," elaborates Aanya Schoetz '21.
Since it collaborated with NASA, SpaceX has been able to develop Starlink satellites in its Starlink mission, enabling them to provide internet access to areas where internet connectivity is too expensive or unavailable. Moreover, SpaceX has also been collaborating with NASA to create a spacecraft that could send humans to space—as evidenced by the successful crew launch into space on May 30. Once the Demo-2 mission concludes, SpaceX can deduce whether their commercial spacecraft is safe for human transportation and thus whether they can reasonably make plans to send regular citizens to space in the future. SpaceX has also been able to pioneer new technology that could potentially conserve many resources and extend the abilities of space travel; the ability of the first stage of its rocket to re-land. As compared to current and past missions, SpaceX can re-land the first stage of its rocket rather than having it fall into the ocean. This allows SpaceX to reuse its rockets for future missions and to allocate more time and resources for further research and engineering to guarantee more successful launches.