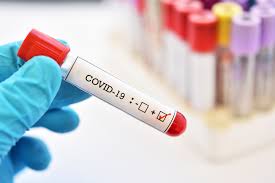 At around 2:30 today, an email was sent out to the Scarsdale Schools community in regard to a student at SHS testing positive for Covid-19. In response, SHS will be closed for Cohort B in person classes on Friday, October 23, and all after school sports and in-person activities will be canceled on Thursday, October 22 and Friday, October 23. 
In the email Superintendent Dr. Thomas Hagerman sent this afternoon, he announced that "Athletic practices and contests planned for Saturday will continue as scheduled." In addition, as of now, the school plans "to open SHS on a regular, hybrid schedule on Monday as contact tracing should be completed and appropriate staff and students will be quarantined." 
Although sports and afterschool activities are only cancelled for two days for the time being, two days is a lot considering the limited fall sports season. Practices and games are already being rescheduled, and with the uncertainty of the virus, it is risky to engage with students from other schools in sports games pending the release of more information regarding this Covid-19 exposure. 
Allison Scheffler '23, has been participating in Cross Country since the beginning of the season. The first Covid case of an SHS student worries her because of all of the hard work and preparation the team has put into upcoming meets. "I really hope the meets this weekend and practices don't get cancelled, and hopefully it won't spread and we'll be able to go back to in-person school and our regular routines next week," said Scheffler. 
While this situation is frustrating to the whole Scarsdale High School community, freshmen in particular have not been able to experience a sense of normalcy at SHS yet. Nothing is ever set in stone, and schedules are changing on a daily basis.
Violet Martin '24 is currently a freshman at SHS. She feels that her high school experience has been completely different than the typical school year. Martin commented, "I will never truly understand what it's like to have a regular high school experience because of Covid." 
 The administration is still learning about the unknowns of this new situation. However, there is hope that this Covid case can be contained through contact tracing and quarantining, and that SHS can resume the normal hybrid schedule on Monday.