Satisfy Your Sweet Tooth At Milk N Cookies
Hang on for a minute...we're trying to find some more stories you might like.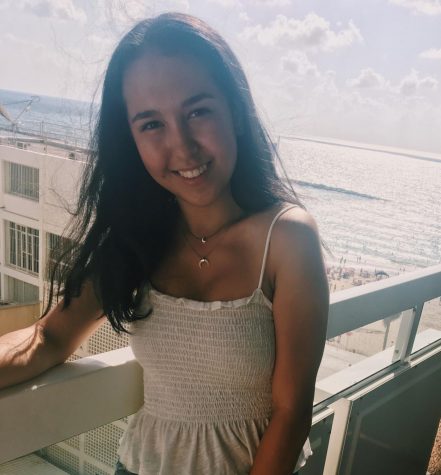 More stories from Lucy Brenner
Nestled along Mamaroneck Avenue, from the outside, Milk N Cookies appears to be an average sweets shop. However, the intricate menu filled with unique choices and the overwhelming aroma of baked goods that enveloped me as I stepped into the store told me otherwise. With a clean white interior and a dark logo painted on the floor proclaiming the shop's status as both a cookie cafe and cereal bar, Milk N Cookies is home to a brilliant array of sweet treats, including a variety of unique stuffed cookie choices such as "Cookie Monster," "Cinnamon Toast Crunch," and "Galaxy." 
The cookie that immediately captivated my attention was the "Cookie Monster," an electrifyingly blue sugar cookie with a soft, gooey chocolate chip cookie baked inside. The huge cookie tasted just as delicious as it looked. All of the different cookies I bought were as warm and soft as if they had just exited the oven, and they all left me full and content. Milk N Cookies also sells bottles of milk that served as the perfect refresher to wash down the cookies with. 
Although the "Cookie Monster" took the crown as my favorite flavor, the chocolate chip, and the banana nut cookie butter flavors were certainly a close second. With its seemingly endless variety of unique flavors, I know I'll definitely be back soon to Milk N Cookies to try out even more of its delicious treats. Not to mention, the drool-worthy cookies also make for the perfect Instagram (@shsmaroon_) pic!
Want to check out Milk N Cookies for yourself? It's located at:
270 Mamaroneck Ave
Mamaroneck, NY 10543