ALERT: New Schedule Changes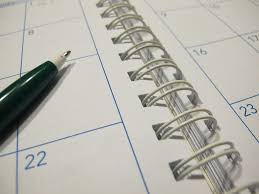 Hang on for a minute...we're trying to find some more stories you might like.
Although the schedule just changed for the 2017-2018 school year, Scarsdale High School announced on Wednesday, January 9th that it would be piloting two new schedules starting in the third quarter. The length of periods for both schedules will not differ drastically from the current schedule (from 51 minutes to 50 minutes); however, there will be a five-minute break implemented into the school day, either in the form of homeroom or a common tutorial period. Additionally, lunch will be extended from the current 26 minutes to 28 minutes, and school will begin at 8:00 a.m. and end at 3:00 p.m. (2:05 p.m. on Friday).
The first schedule, which will be in place for three weeks from January 28th to February 15th, will have homeroom for all five days of the week. Certain students prefer this proposed schedule. "[It] is better because it is more consistent. Also, when I go to homeroom, I like to relax, so it is a good break during the day," said Ford Lenchner '20.
The second schedule will run from March 11th to March 28th, and it will have homeroom on Tuesdays and Thursdays, and the common tutorial period on Mondays, Wednesdays, and Fridays. This tutorial period would "provide a time when all students and teachers are unassigned and thus available to work on classwork or extracurricular activities," said SHS Principal Kenneth Bonomo, in an email sent to parents, students, and staff. This schedule has been met with more skepticism, as some students feel as if 5 minutes is not enough time for meaningful interactions with teachers. "I feel like a common tutorial period—if it's only going to be five minutes—isn't going to do anything," said Anika Dhuri '20. However, some teachers believe that five minutes is sufficient time to ask a quick question or to pick up a missed assignment. "A lot of the times kids have no frees, so if they miss a period, they don't get their work. They could get it during that [common tutorial period]. It would also be a good time to set up meetings for later," stated SHS biology teacher Jeremy Szerlip.
Regardless, feedback will be obtained following each pilot in the form of follow-up surveys. The data will be analyzed to determine a schedule for the 2019-2020 school year.