Conquering Q4 Before it Conquers You
Hang on for a minute...we're trying to find some more stories you might like.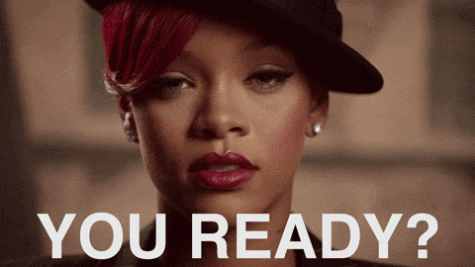 Photo Credit: Giphy
Take a moment to be proud of yourself

: put things into perspective: You are roughly 75% way through with this school year and are well on your way to blissful summer.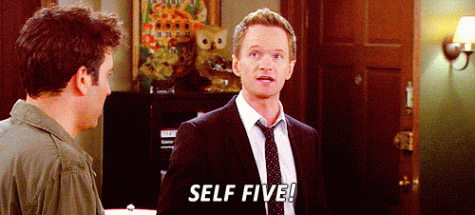 Photo Credit: Giphy
  2.   Take some time for yourself/outside: when studying for finals or cramming for a final project, enjoy the warm weather (soon) of the end of the year and go on a walk, or just step outside for some fresh air to get oxygen flowing in your brain and your muscles moving.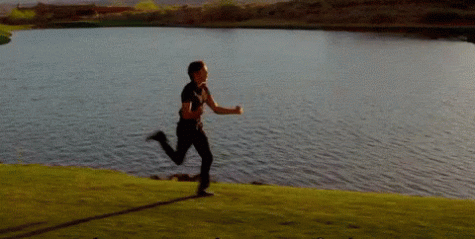 Photo Credit: Giphy
3. Talk to your teachers: Believe it or not, teachers want you to succeed in their class– make sure to have open communication with your teachers regarding stress, how to prepare for finals, and maybe some advice for rounding out his/her class on a good note.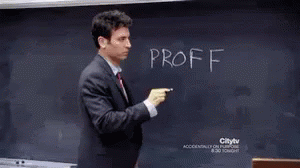 Photo Credit: Giphy
4. Start studying in advance and PLAN: Begin reviewing for your finals early and compiling all your notes and study materials together in the weeks prior to the exam, not the night before. It may seem like a lot of work now, but you'll thank yourself for doing it later!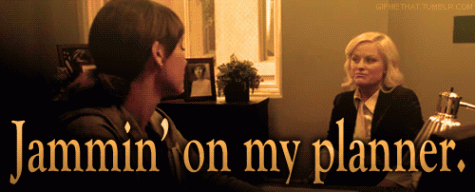 Photo Credit: Giphy
5. Don't panic: Remember–one grade won't define your entire high school career, or your life! Stay calm, study hard ,and keep in mind that it will not be the end of the world if you don't ace the final like you had hoped for!

Photo Credit: Giphy
6. Reward yourself: Working hard is… hard! Make sure to do something just for yourself when you accomplish a goal– whether that's taking a nap or getting some froyo, celebrate the little victories you accomplish on your way towards your bigger goals and priorities.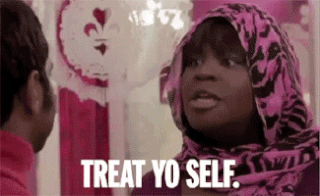 Photo Credit: Giphy
7. Hang out with friends: As the finals season stress starts to kick in, try to spend some time with your friends and have fun. Though your upcoming exams may seem overwhelming, just remember that everyone else is going through the same things as you and that you're all in it together!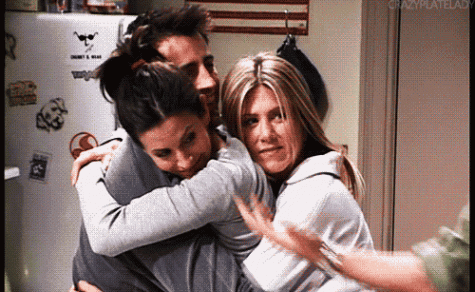 Photo Credit: Giphy
8. Plan your summer: Though it may seem ages away now, while you're drowning in work, summer is only a couple of months away! Start thinking about all the fun you're going to have over break, and June 22 will be here before you know it!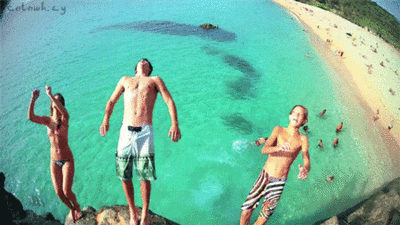 Photo Credit: Giphy
9. Study buddies: Coordinate study groups with some of your friends to make all the time you'll be spending studying over the next couple of months a little less dreary! Schedule study sessions, bring copious amounts of snacks and most importantly — motivate each other!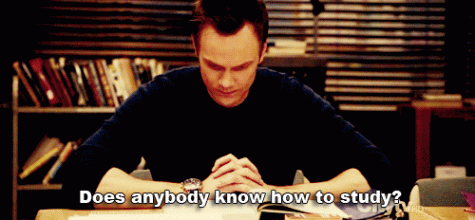 Photo Credit: Giphy
Get going!– After you spend a few hours on the Maroon website, get a head start on your tasks and put off procrastination to be one assignment closer to freedom.
Photo Credit: Giphy

Photo Credit: Giphy
By: Lucy Brenner and Arin Hendell