A Look Into the 2018 Winter Olympics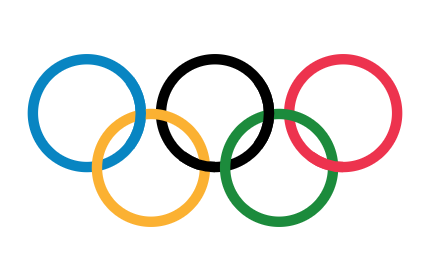 Hang on for a minute...we're trying to find some more stories you might like.
The 2018 Winter Olympics recently kicked off in Pyeongchang, South Korea on Friday, February 9 to mark the 23rd cold-weather Olympics in history. With a stunning fireworks display overhead, a large crowd of over 30,000 in the arena looking on, and tons more around the globe, the opening ceremony featured a long parade of the 92 participating nations as each country's athletes proudly raised their flag and circled around the pentagonal, temporary Olympic stadium.
Despite the beautiful firework spectacle and array of different cultures present, there was one moment in particular that captivated the attention of the general public: the combined team of the Korean athletes. Both North Korea and South Korea marched around the stadium under one flag, a blue and white banner featuring the peninsula of Korea. This act of unification sparked conversation around the world, as well as from the spectators within the stadium itself. Vice President Mike Pence did not stand with the rest of the people in his VIP box when the athletes from Korea made their entrance into the arena. Also present at the opening ceremony was Kim Yo Jong, the younger sister and close confidante of North Korea's leader, Kim Jong Un, and the first member of the North's ruling dynasty to set foot in South Korea since 1953.
Though just a few days into the events, the Winter Olympics have already begun to heat up. The first gold medal of the games was awarded to Charlotte Kalla from Sweden in the 15 kilometer skiathlon on Saturday, February 10. South Korea won its first gold just a few hours later when Lim Hyo-jun came first in short-track speed skating. Not to be outdone, the Netherlands performed a clean sweep of the medals in the women's 3,000 meter speedskating. Switzerland's women's hockey team crushed Korea 8-0 in the preliminary round, despite the enthusiasm from North Korea's cheerleading squad, "the army of beauties," a group of around 230 young women dressed from head-to-toe in red attire and North Korean flags. Team USA finally won its first medal on Sunday through Red Gerard's excellent performance on the slopes as the 17-year-old Colorado-native snowboarder beat out two Canadians to win gold in the men's slopestyle.
Already, the Winter Olympics have caused much excitement throughout the globe, and many countries have begun racking up medals as athletes stun the masses and prove why they have been chosen to represent their nation in the biggest sporting event in the world. The 2018 closing ceremony will take place on Sunday, February 25.