The Bond Vote Results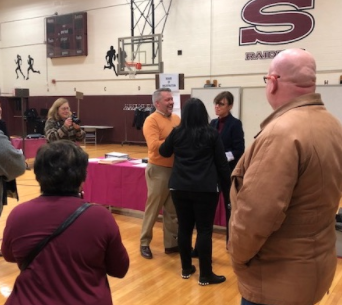 Hang on for a minute...we're trying to find some more stories you might like.
On February 8, community members of Scarsdale lined up at Scarsdale Middle School to vote on a nearly $65 million bond to upgrade district school buildings, as well as various issues within the district such as security, safety and health related reforms. (See link below for the extended bond plan.) Greenacres School, which is seen by the district as inadequate for 21st century learning, will be given special attention in the renovation process.
According to a district statement, "The projects proposed in the 2018 bond referendum are focused on creating learning environments that support students' academic achievement and growth."   The bond will fund major renovations and fix safety and handicapped access compliance problems in all seven schools. Failure to pass the bond would have forced the district to fund many of these projects through the regular budgeting process, which might have affected educational programs. 
https://www.scarsdaleschools.k12.ny.us/Page/26073