Black Mirror Review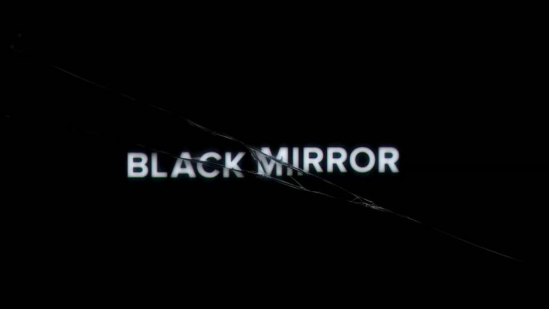 Hang on for a minute...we're trying to find some more stories you might like.
Netflix's sinister original series, Black Mirror, reexamines our world as one that revolves completely around technology and its potential to create, nourish, and destroy. Sound familiar? You might take a look around you and realize why. While the characters in Black Mirror find themselves in an alternative, dystopian universe, they don't seem too far off from where we are now. It is dark and uncomfortable in a way that reflects our own human, rather than technological, flaws. In an interview with The Guardian, executive producer Charlie Brooker discussed the details of the series. "Each episode has a different cast, a different setting, even a different reality. But they're all about the way we live now, and the way we might be living in 10 minutes' time if we're clumsy," said Brooker. If you liked The Twilight Zone, you'll like the modernized version, Black Mirror.
Unlike many of the popular shows on Netflix, binging the series from early Friday afternoon to late Sunday night, is not the ideal way to watch this show. Black Mirror's episodes become more profound the more you think about them; you will develop intricate sequences of critique even days after you've finished watching the episode. Its messages will unfold as you cram yourself into crowded halls, as you sit monotonously in classes, and as you give your all in your latest winter sports match. "Each and every episode has a unique storyline and allows for viewers to think outside of the box. I like how you can always take a deeper meaning away from each episode that you watch. I think what makes this show special is how it is unlike any other Netflix series. The show takes turns in directions that other TV shows don't and you can always imagine yourself in the character's position," said SHS student Zoe Sussman, '20.
The following are our select favorites from this phenomenal series.
"Fifteen Million Merits"
Starring Daniel Kaluuya, who later went on to score the role of Chris in Get Out, and Jessica Brown Findlay of Downton Abbey, this truthfully raw episode of Black Mirror is stunning in its raging subtext, execution, and aesthetic. It takes place in a boxed-in world where the success and torment of few is powered by the scut work of many. But the narrative's most repulsive, human aspects are folded perfectly into the characters' daily lives. Its critique on reality TV places a dense question on what we value as both humans and consumers. The ending will have you in tears. I cried for two days.
"White Christmas"
Black Mirror's 2014 winter holiday special, "White Christmas" emerges from an unsettling storyline of suicide, death, and family. It is fearless in exploring each character's disturbing mentality and misery in a world where "Z-Eye" technologies allow you to "block" someone, a world where artificial intelligence can extracted from a human's consciousness. "White Christmas'" twist ending has been praised by famed critics and Netflix bingers alike.
"Arkangel"
Black Mirror's "Arkangel" is an indie-style rendition on how far we will explore the abilities of technology to protect the ones we love. "The key to good parenting is control," reads the episode's poster review. The Arkangel, a parental control service with the ability to censor and monitor a child's activity, takes its toll on the life of those who raised in a deeply imperfect world. The results show for themselves— a powerful, visual punchline.
All 4 seasons of Black Mirror on now on Netflix.

Loading ...