A Semester in Israel: Sophia Luttrell
Hang on for a minute...we're trying to find some more stories you might like.
Sophia Luttrell '20 is currently in Israel, where she will spend the rest of the semester. We interviewed her about the details of her educational program and her four month trip:
What kind of program is this?
It's a program where you go to Israel for four months and you attend school there with the other people in the program. You travel the country while learning about it as well as keeping up with the academics in your high school at home. We take a lot of field trips, which I am really excited for. We are going to Poland for a week, Gadna, which is an army simulation, and Yam L'Yam, which is a hike from the Mediterranean Sea to the Sea of Galilee.
Why did you choose to do the program? How did you hear about it?
I heard about this program because it was promoted through my camp. My camp is a part of the URJ, which is the Union for Reform Judaism, and they have a lot of programs like this for students. I decided to do it because some people who went to my camp also did it and loved it and I've been to Israel with my family a few times and when I heard about the program it just immediately sparked my interest.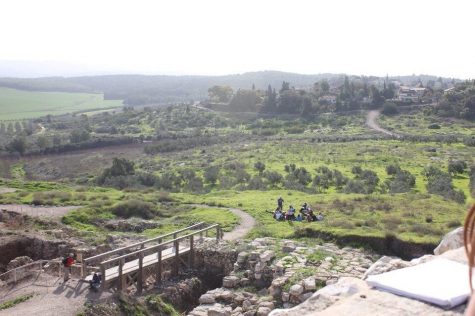 Where in Israel are you living? What is your living situation going to be like?
We stay on a kibbutz called Kibbutz Tzuba. It is in the Judean Hills, right outside of Jerusalem. We have a pool, tennis courts, and  basketball courts. We live right next to where our classrooms are. We live with roommates, and every month we get new preselected ones. We live four people to a room.
Who are you going with? Do you know anyone you're going with?
I am going with my best friend from camp, and I also know a lot of people that used to go to my camp who are going. There are 76 people going this semester. While I do know a good amount of the kids there, a lot of the kids going are from California, so I don't know them.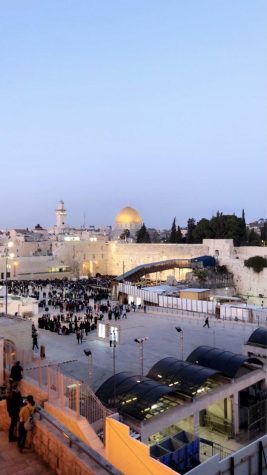 What is your class schedule going to be like? How do you think school there will be different from school here?
School is 11 hours a day, 6 days a week. I'm taking all of my Scarsdale classes, but on top of that I am also taking Hebrew and Jewish History. We have breaks in between classes and our field trips will count as school hours. I know that the schedule will be a change and it'll take time to adjust, but I'm kind of excited about it.
What are you most excited about for the semester?
I really want to learn Hebrew. It is my main goal while I am there and I am very happy that I have the opportunity to learn it. It will allow me to better communicate with some of my family and the people I meet there and it's just a skill that I've always wanted to have but I've never had the chance to really acquire.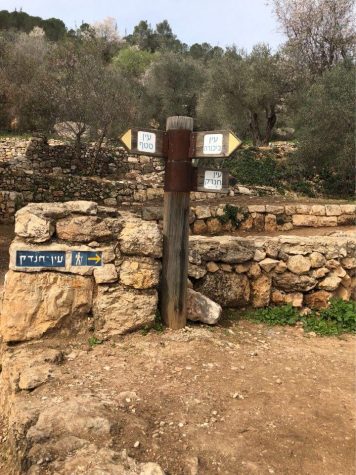 What are your fears about doing this program, if any?
I think my only big fear is the language barrier. I don't really speak Hebrew and I will be learning, but I'm worried I won't really be able to communicate. I am also scared about losing touch with some of my friends at home because of the time difference and I know that it will be difficult to reach them.