Governors Ball Music Festival Lineup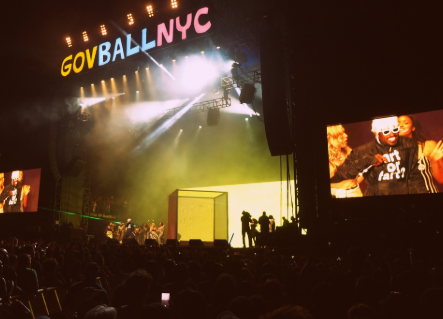 Hang on for a minute...we're trying to find some more stories you might like.
The 2018 Governor's Ball begins June 1st and ends June 3rd, providing three days of performances and food at Randall's Island Park in New York City. The event is produced by Founders Entertainment and features a multitude of genres, varying from rock to hip-hop to indie. Some popular artists are Post Malone, Halsey, Eminem, James Blake, Travis Scott, Jack White, Yeah Yeah Yeahs, and Khalid. Although the singers are the main attractions, Gov Ball hosts many street artists as well to enhance the urban cultural experience. Lesser-known artists include N.E.R.D, Maggie Rogers, Wolf Alice, The Struts, and many other amazing artists.
The reactions to the lineup are extremely varied among SHS students. "I don't plan on going. I do like Eminem and Khalid, but I don't really love the [overall] lineup," commented Michelle Pang '20. Other students, however, are excited to attend. Even though the artists might not be the best, the Gov Ball music festival is undoubtedly one of the best festivals in New York. "Even though this year's… lineup isn't as great as ones in the past, I still really want to go because of some amazing artists in the lineup, like Travis Scott and Khalid. I've heard that Gov Ball is life-changing, and I definitely want to experience it!," noted Sophia Hajjar  '20.
The food at the event is also said to be spectacular. Popular NYC restaurants and food trucks are featured at Gov Ball, as well as a variety of games and activities. Tickets to attend Gov Ball for all three days can be ordered online for $305.