Spanish Club Takes a Trip to El Centro Hispano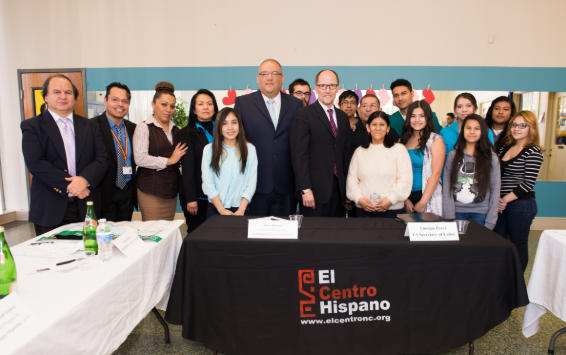 Hang on for a minute...we're trying to find some more stories you might like.
On January 5th and 6th, the SHS Spanish Club participated in a two-day charity event at El Centro Hispano in White Plains, a nonprofit organization that works closely with Hispanic families living in the area.  The association guides local Hispanics to become self-sufficient and ensures they transition smoothly into American culture.  Still, the organization simultaneously encourages the newcomers to remain enriched in their native cultures as well.  
This year, SHS Spanish Club Co-Presidents Hannah Schmelkin '18 and John Seider '18 brought their members to El Centro Hispano to disribute donated toys to the children there.  On the first day of the event, the club divided itself into various groups, each assigned to focus on a different targeted age group and gender.  From there, they organized and separated the collected items.  There was a remarkable abundance of donated toys; club member Alison Chan '20 claimed there were approximately 300 donated gifts in  the age group to which she was assigned.
On the following day, the club met the toys' recipients and passed out the donations to the grateful families.  "I know these families depend on these toys a lot, because sometimes it's all they have for the year.  The event was a lot of fun, and I would definitely want to do it again," added Chan.  
Overall, the event was incredibly beneficial to the Hispanic families of White Plains, and the Spanish Club looks to turn the excursion into an annual occurrence.  The members hope to return next year with even more toys and to continue to support El Centro Hispano.