5 Thanksgiving Recipes You Can Make the Day of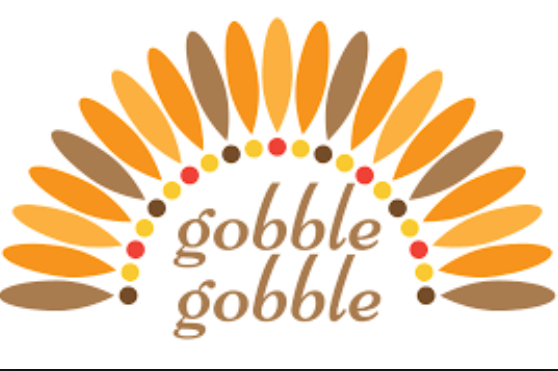 Hang on for a minute...we're trying to find some more stories you might like.
With Thanksgiving tomorrow, there is a high likelihood that many people are in panic mode because they don't know what they will be bringing to the table. If you're one of those people, don't fear, we've got you covered. Here are five Thanksgiving recipes you can make the day of:
1. Pumpkin Pie With a Toasted Marshmallow Topping
Photo Credit: Live Love and Sugar
Pie Crust
1 1/4 cups (175g) flour
2 teaspoons sugar
1/4 teaspoon salt
4 ounces (115g) chilled unsalted butter, cubed
3-4 tablespoons ice water
Pumpkin Pie Filling
1 3/4 cups (425g) pumpkin or butternut squash puree
1 cup (250ml) heavy cream
1/2 cup (125ml) whole or lowfat milk
3 eggs, at room temperature
3/4 cups (160g) packed light brown sugar
1 teaspoon ground ginger
1 teaspoon ground cinnamon
1/4 teaspoon ground cloves
1/4 teaspoon ground black pepper
Pinch of salt
1/4 teaspoon grated nutmeg
1/2 teaspoon vanilla extract
1 tablespoon Cognac or brandy
Marshmallow topping
1 envelope (7g) unflavored powdered gelatin
1/4 (60ml), plus 1/3 (80ml) cup cold water
1/3 cup (80ml) light corn syrup
1/2 cup (100g) sugar
1 teaspoon vanilla extract
3 large egg whites, at room temperature
To make the pie dough, mix the flour, sugar, and salt in the bowl of a stand mixer fitted with the paddle attachment or a food processor. (The dough can also be made by hand, in a bowl with a pastry blender, or using your hands.) Add the chilled butter and mix the dough until the butter is broken up into small pieces, about the size of peas.

Add 3 tablespoons of ice water and mix until the dough begins to come together. If necessary, add 1 more tablespoons of water, if the dough needs it to come together. Turn the dough out on a work surface and give it a few turns with your hands. Shape the dough into a disk, wrap in plastic wrap, and refrigerate for at least 1 hour.

Roll the dough on a lightly floured surface, or between two pieces of parchment paper, until it's about 13-inches (33cm) in diameter. Brush off any excess flour and transfer it to a 9-inch (23cm) pie plate or pan. Fold the overhanging edges under, and crimp the dough around the rim of the pie plate.

To bake the pie dough, preheat the oven to 375ºF (190ºC). Prick the pie dough a few times with a fork. Line the pie dough with aluminum foil and fill halfway with beans, rice, or pie weights. Bake the pie dough until the dough is golden brown, about 15 to 20 minutes. Lift out the foil with the weights, and bake for another 5 to 8 minutes, or until the dough is well-browned. Turn the oven down to 350ºF (180ºC).

While the crust is baking, make the pumpkin filling by mixing together the pumpkin puree, cream, milk, eggs, brown sugar, ginger, cinnamon, cloves, pepper and nutmeg, salt, vanilla, and Cognac or brandy in a blender or with an immersion mixer.

In a medium saucepan, gently heat the filling, stirring constantly, just until it's warm to the touch. Do not overheat as you don't want to scramble the filling. (Eggs begin to cook at approximately 140ºF, 60ºC.)

Pour the warm filling into the prebaked pie shell and bake until when you jiggle the pie, the center looks just about set, about 45 to 50 minutes. The pie should puff up a little but still be slightly jiggly in the middle. To be safe, start checking it about 10 minutes before the suggested times. Let pie cool completely on wire rack. Once cool, the pie can be chilled (for up to two days), or left at room temperature for serving.

For the marshmallow topping, sprinkle the gelatin over the 1/4 cup cold water in a small bowl. In a small saucepan fitted with a candy thermometer, heat the remaining 1/3 cup water with the corn syrup and sugar. When the sugar syrup has reached around 210ºF (99ºC) degrees, begin whipping the egg whites until frothy. As the syrup inches up to 245ºF (118ºC), increase the mixer speed to high and slowly dribble the syrup into the whites as they are whipping, being careful to avoid pouring on the whip. (You don't want the syrup flinging away and sticking to the sides of the bowl.)

Scrape the softened gelatin into the warm pan that was being used to make the syrup, and stir until dissolved. Slowly drizzle the gelatin into the whites as they are whipping, being careful to avoid pouring it on the whip. Add the vanilla and continue to beat for 5-10 minutes, until room temperature.

Preheat the oven to 450Fº (230ºC) and put the rack on the upper third of the oven.

With a spatula, swirl the marshmallow over the entire top of the pie, making billowy peaks and crannies. Bake the pie for 4 to 5 minutes or until the top is deep golden brown. (As mentioned, you can get it a little darker than the one I made for this post.) Be sure to watch it carefully as each oven is different. Let cool before slicing.
Stuffing Muffins
Photo Credit: Epicurious
Ingredients
Prepared stuffing of your choice

1 egg per 1 box OR 3 cups of prepared stuffing

Olive oil
Instructions
Preheat oven to 450.

Grease each muffin tin spot with Olive oil.

Prepare stuffing according to box, package or your recipe.

Mix egg into prepared stuffing.

Scoop into muffin tin.

Reduce heat to 425.

Bake 15 minutes.

Serve warm.
Cheesy Mashed Potatoes
Photo Credit: CREAM
Cut potatoes, boil potatoes, drain potatoes, mash potatoes, mix in dairy and any extra ingredients.
1) use a mixture of starchy and waxy potatoes
2) add sour cream, cheese, butter and horseradish
3) mash with a potato masher.
GINGERBREAD CHEESECAKE BARS (gluten free and vegan)
Photo Credit: Creamnation
Makes 16
Ingredients
1 cup (150 grams) pitted dates

1½ cups (170 grams) pecans, chopped

2 teaspoons (4 grams) ground ginger, divided

1½ teaspoons (3 grams) ground cinnamon, divided

½ teaspoon (1.5 grams) kosher salt, divided

2 cups (284 grams) unsalted cashews, soaked in cold water for 4 to 10 hours

½ cup (120 grams) full-fat coconut milk, shaken

⅓ cup (113 grams) pure maple syrup

¼ cup (56 grams) refined coconut oil, melted and cooled

3 tablespoons (63 grams) unsulphured molasses

½ teaspoon (1.5 grams) lemon zest

2 tablespoons (30 grams) fresh lemon juice

1 tablespoon (13 grams) vanilla extract

1 teaspoon grated fresh nutmeg

¼ teaspoon ground cloves

Garnish: ground cinnamon, grated fresh nutmeg, and pecan halves, if desired
Instructions
Line an 8-inch square baking pan with parchment paper, and lightly grease with coconut oil.

In the work bowl of a food processor, place dates. Pulse until finely chopped. Add pecans, ½ teaspoon (1 gram) ginger, ½ teaspoon (1 gram) cinnamon, and ¼ teaspoon salt; pulse on medium-low speed until a sticky dough begins to forms, with small pecan bits remaining. (Do not overprocess or dough will become oily.) Press dough into bottom of prepared pan.

Drain soaked cashews, and rinse with cold water. In the container of a blender, combine cashews, coconut milk, maple syrup, melted coconut oil, molasses, lemon zest and juice, vanilla, nutmeg, cloves, remaining 1½ teaspoons (3 grams) ginger, remaining 1 teaspoon

(2 grams) cinnamon, and remaining ¼ teaspoon salt; blend until mixture is silky smooth and creamy, 2 to 3 minutes. Taste and adjust seasonings, if desired.

Pour filling into prepared crust, smoothing top with an offset spatula. Tap pan on counter a few times to release any air bubbles. Freeze until completely firm, at least 3 hours. Run knife under hot water to warm it up before cutting bars with the still-hot (dried) knife. Cut into 16 squares. Let thaw at room temperature for 10 to 15 minutes before serving. Refrigerate in an airtight container for up to 2 weeks, or freeze for up to 2 months. Garnish with cinnamon, nutmeg, and pecan halves, if desired.
Piglrim Cupcakes
Photo Credit: The Food Network
Plain vanilla cupcakes in brown cupcake liners

White icing

Cocoa powder

Chocolate for melting (perfect excuse to use up some of that Halloween candy)

Large Marshmallows

Chocolate coated cookies

Wilton Sparkle Gel

– white, yellow, and black

Large round Wilton tip with a piping bag and tape.

Toothpicks (or any other kind of pick or narrow skewer)
Begin by making the Pilgrim hat.  Melt the chocolate in the microwave and using a pick coat each marshmallow in melted chocolate.  Place it carefully on top of the cookie and pop it in the refrigerator until set.  Once set gently remove the pick. Using the sparkle gel add on a white band and yellow buckle, then set aside.
Mix a small amount of cocoa at a time with plain white icing until you get a color you are happy with.   Place the tip inside the bag (cut off the end of the bag) and tape the bag onto the tip.  Fill the bag with icing and holding your hand very steady and keeping the tip just above the top of the cupcake pipe a face onto each cupcake.  If you push down just a little while piping you will see that the icing fills out so it covers more of the top of the cupcake.
Place the hat on top of the icing and using the black sparkle gel add facial features.
SAVE EVERYTHING FOR LEFTOVERS!