Boy's Volleyball Team Makes Scarsdale History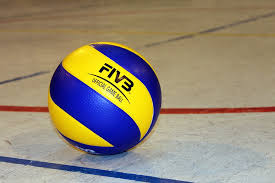 Hang on for a minute...we're trying to find some more stories you might like.
On September 18, 2017, the Scarsdale Raiders accomplished an unprecedented feat: the boys' varsity volleyball team won their first game!
The team had their first season ever last year, during which they played against older, more experienced teams and ended with a 0-17 record. However, the Raiders came back this season with fresh energy and high hopes, practicing two hours a day, five or six days a week. "We try to keep it light-hearted, while at the same time trying to make a competitive team," said captain Jeremy Wolfe '18.  During practice, the team mainly concentrates on technique and simulates games with small scrimmages. "We try to work on and highlight whatever we didn't do well in the game," said Sam Hoffman '19. Therefore, as they approached their home game against Eastchester, they were prepared and knew how to correct any past mistakes. When the game started, the Raiders were initially shocked by the visitors' stands. "Eastchester brought a whole fan section… they must have had like 25 or 30 kids all in a corner, waving their flag around, screaming in our faces. They were getting really rowdy," noted Wolfe. Instead of allowing Eastchester's zealous presence to shake their confidence, the Raiders used it to motivate them and to boost their energy levels on the court. Scarsdale won its first set 25-15. "Our mindset in the game was completely different," said captain Steven Wetchler '18.  "We never had the mindset going into a game like, 'we're going to win this'… and I think that changed during that game." They then lost the second set 17-25, won the third one 25-21, and won the fourth one 21-15, securing their first victory. Hoffman attributed this success to the strong dynamic between Wolfe and Wetchler. "Jeremy is kind of the glue of the team. If Steven and Jeremy are on the same wavelength… then it makes everything go a lot smoother," Hoffman commented. The team was inevitably ecstatic about the win. Wetchler recalled that everyone sprinted off the bench and into a huddle, and was just overcome by an extremely happy feeling. "It felt like a special thing to be a part of. I'll definitely remember that," added Hoffman.
As for the rest of the season, the team's goal is to win a few more games and move on to playoffs. "We're more motivated going into our next practices because we want that again," said Wolfe. The Raiders made Scarsdale history, and they are working hard to continue to do so.