Fantasy Football Advice?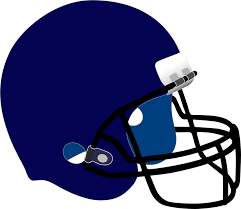 Matt Greenberg
October 1, 2017
One of the most important things to pay attention to when reading fantasy football advice from experts is their track records.  How much experience do they have?  How often are their projections accurate?  Personally, I was 9th out of 10 teams for points scored in my league last year, finishing with a depressing 6 wins and 7 losses on the season and narrowly missing the playoffs.  This year, I've made huge improvements, sitting at 6th out of 10 in scoring with a pleasantly average team.  At this point, if you have had any exposure at all to fantasy football, you should have come to the conclusion that I am about the last person you should be looking to for advice.  
At this point, you may be wondering: "If this is a fantasy football article, but he isn't giving any actual advice regarding fantasy football, what the hell is he going to talk about?"  A valid question.
Of all the joy and excitement that comes from being in a fantasy football league with friends, very little comes from actually managing your team.  The rest comes from shared experiences with those in your league, whether that be watching the Sunday 1:00 PM games together, middle-of-the-week trash-talk before an upcoming matchup, or intense trade talks that continue late into the night.  Instead of offering advice, this column would better serve to share the experiences of those in our school that play this virtual sport.
Noah Bleustein '18 is a living example of why it's often more important to be lucky than to be skilled at fantasy football.  For the past 3 years, Noah has had teams ranging from mediocre to exceptional.  And yet, each of his teams ([Unprintable] the System, [Unprintable] the System 2.0, and, this year, [Unprintable] the System 3.0) have missed the playoffs because the team playing against him each week always coincidentally scores an incredible amount of points.  This year, Noah's team has scored the most points in the league, yet he sits at the bottom of the standings at 0-3 because teams playing against him average 127 points per game (a huge amount for those of you that still haven't adopted fantasy football as your back-to-school drug of choice).  "It's such [nonsense]….  [I]t sucks.  If I wasn't so unlucky I'd be 3-0.  That's just how fantasy football is sometimes though," said Noah.
Even if you are not interested in the NFL, fantasy football could be right for you.  It brings leagues of friends together every Sunday during football season and provides a blank slate on which leagues can get creative by doing things like weekly power rankings, a trophy ceremony at the end of the year, and more.  Personally, fantasy football makes the beginning of school one of the best times of the year.