New Schedule Released
Hang on for a minute...we're trying to find some more stories you might like.
It's the moment you've all been waiting for! On the first day of school this year, it was announced that 75 minutes would be added to the school week district wide. Now, the schedule for the 2017-2018 school year and onward has been released after much speculation. The most notable differences are:
First bell rings 5 minutes earlier.
Tuesday and Thursday are the only days to have homeroom.
Tuesday and Thursday also end 10 minutes later than Monday, Wednesday, and Friday.
Many students advocated for longer lunch periods and a later start to the school day, but to no avail.
Released by Superintendent Dr. Thomas Hagerman the exact schedule is as follows: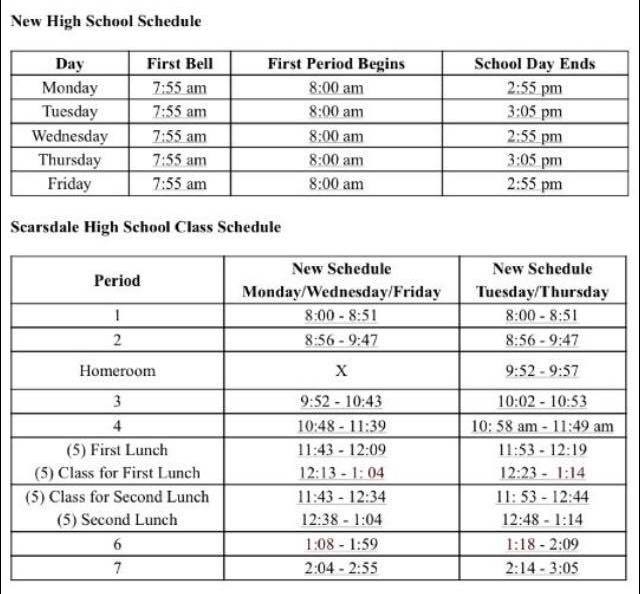 On the bright side, current Scarsdale high school seniors are grateful that they will graduate before the new schedule is enacted. Our best wishes go out to the current juniors, sophomores, and freshmen!