Nick Coeytaux Skis to States!
Hang on for a minute...we're trying to find some more stories you might like.
On Sunday, February 26 – Monday, February 28, Ski States took place at Bristol Mountain Ski Resort in Canandaigua, NY and Gore Mountain Ski Resort in North Creek, NY. Nick Coeytaux '18 was the only racer from the Scarsdale High School Ski Team to qualify for the race. Approximately 70 boys from the state of New York attended the competition. Two years ago, Coeytaux was an alternate, but this was his first year participating at states. At the competition, there were two different races: slalom and GS. Coeytaux, unfortunately, did not do as well as he had hoped. "I had a fever at states, but I got 13th in slalom and in GS, I skied out [of the course] so I didn't do well," stated Coeytaux. In preparation for the ski season, Coeytaux skis every weekend from November/December – March/April. He also participates on an elite racing team outside of Scarsdale. The effort and time Coeytaux has put into skiing has allowed him to place number 13 in New York!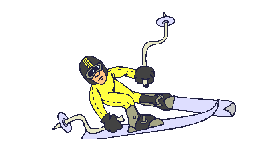 by Lena Glickman