Valentine's Day Quiz
Hang on for a minute...we're trying to find some more stories you might like.
Are you in a relationship?
a) Yes  

b) No

c) Sort of… Have not DTR (Determined The Relationship)
How would you spend your Friday night?
a) Out with your bae  

b) Netflix  

c) Raging with the crew
Are your friends in relationships?
a) A bunch are

b) About half  

c) No way! Fries over guys!
 Are you…
a) Feeling romantic for Valentine's Day

b) Dreading the worst day of the year

c) Impartial, you couldn't care less about Valentine's Day
Go to snacking food is…
a) Sweet

b) Salty

c) Anything that looks remotely edible and currently in your fridge.
Netflix Status…
a) Watched every show there is to be watched

b) Currently halfway through a season of Grey's and you can't stop now

c) Rewatching all ten seasons of

Friends
If you answered mostly a's…
You will most likely be going on a date with your significant other and doing cheesy Valentine's Day things! You will probably be receiving adorable gifts that make other people give you jealous stares-but who cares: it's Valentine's Day!
If you answered mostly b's…
You will most likely be spending the night in bed catching up on Netflix! But don't worry, you won't be alone, you will have your two best friends Mac & Cheese to keep you company! And you rock because you finished the next season of your Netflix binge!
If you answered mostly c's…
You will most likely be having a girls/guys night! You don't have a date but that's okay because relationships are overrated and you have the best friends! You guys might try to go out but will most likely end up staying at someone's house, complaining about your love life, ordering in sesame chicken and fried rice, eating a tub of ice cream and watching The Notebook!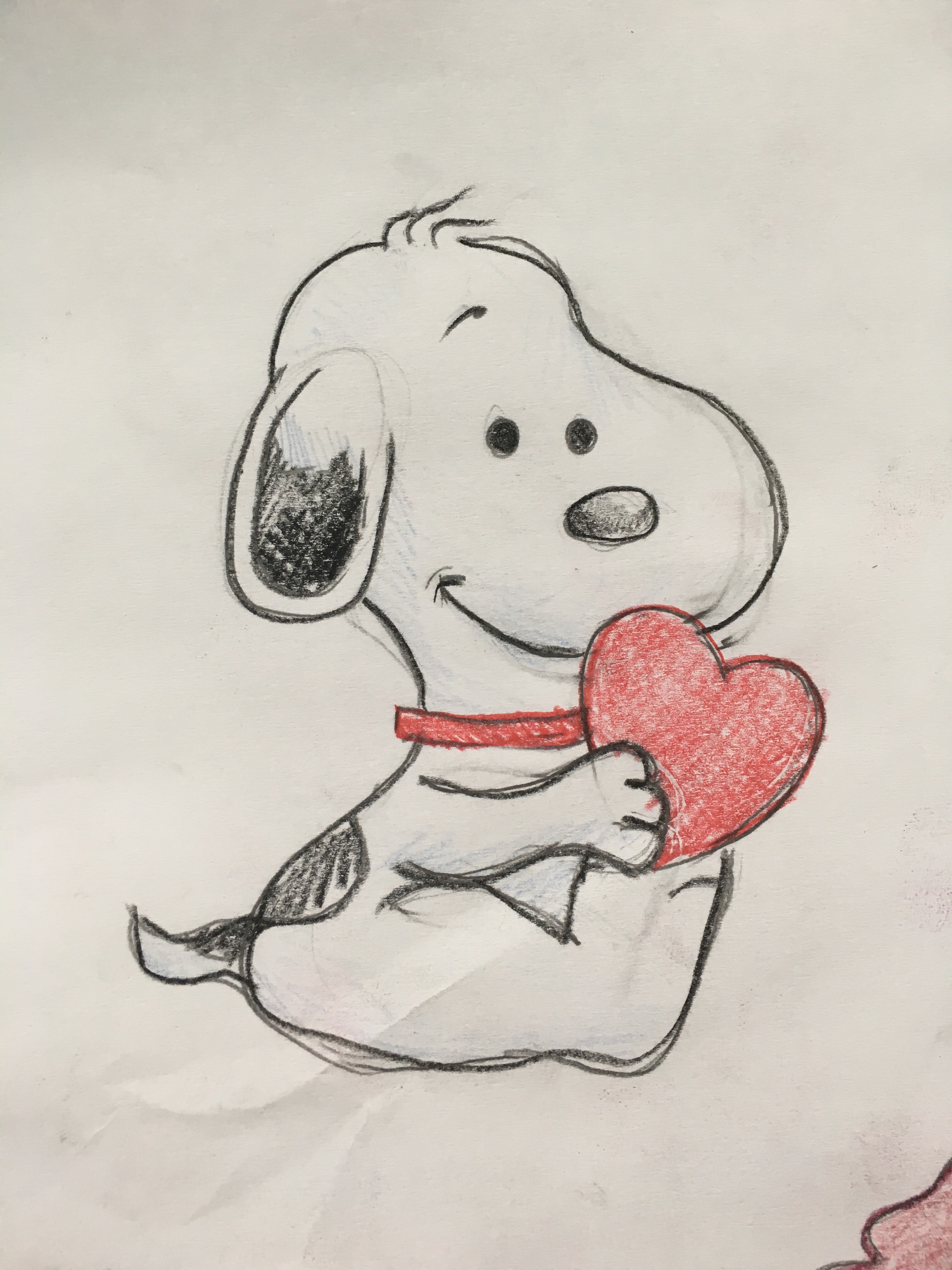 Art by Linna Yao
by Alex Rossano