Project Green – Club Spotlight
Hang on for a minute...we're trying to find some more stories you might like.
If you have ever been by the Little Theater any Wednesday seventh period, it is likely you have heard Project Green's weekly chant. As Scarsdale High School's only environment restoration club, Project Green prides itself on the club's incredible spirit. Project Green has recently completed some initiatives that have had a substantial effect on the school's ability to be more eco-friendly.
The newly revived Project Green started about two years ago and was facilitated by history teacher Emily Block. "There were two students who were interested in resurrecting the Project Green club that had existed earlier but had disbanded looking for an advisor, and I agreed. Sustainability and environmental causes are worthwhile pursuits. It's good for Scarsdale to have a sustainability club." commented Block.
As the quality of Earth's environment continues to decline, many Project Green members have become increasingly passionate about being eco-friendly and rehabilitating the world. "I've always been interested in the environment. I've just noticed people in my house… often do things that aren't environmentally friendly. It bothers me when people leave the lights on or keep the faucet running. I took that passion and joined an environment club," shared club president Liam McPhillips '17. Project Green's goal is to help SHS become more environmentally friendly and to educate students on the severity of the effects human habits have on nature. "Our goals are to make the school more green, environmentally friendly, and sustainable. Our aim is to change students' habits to love and take care of the environment by, for example, wasting less and recycling more" added Alex Luna '17.
Last year, Project Green purchased a compost machine to decrease food waste that accumulating in the cafeterias. Instead of just disposing the food into what would eventually end up in landfills, it now gets converted into soil by mixing the food waste with woodchips. The new soil is then given to the Garden Club to use as a rich fertilizer. In addition, Project Green is currently working with the Scarsdale Sustainability Committee to design reusable bags that will be distributed to fellow Scarsdalians. "It is going to promote people to use these bags instead of going to stores and getting plastic bags. We're going to customize them to make them personalized for Scarsdale," added McPhillips.
There's no question as to why Project Green has gained popularity over the span of just a couple of years; their cause demands urgent attention, especially as the effects of unsustainability have become more severe.
"Climate change is a huge problem. Project Green is trying to educate everybody that this is not right. If we can start within the school, just doing little things, like composting, it makes a huge difference. If you want to just take an active role and try to help out, join Project Green, will really make a huge difference," concluded Luna.
Project Green meets every Wednesday seventh period in room 362.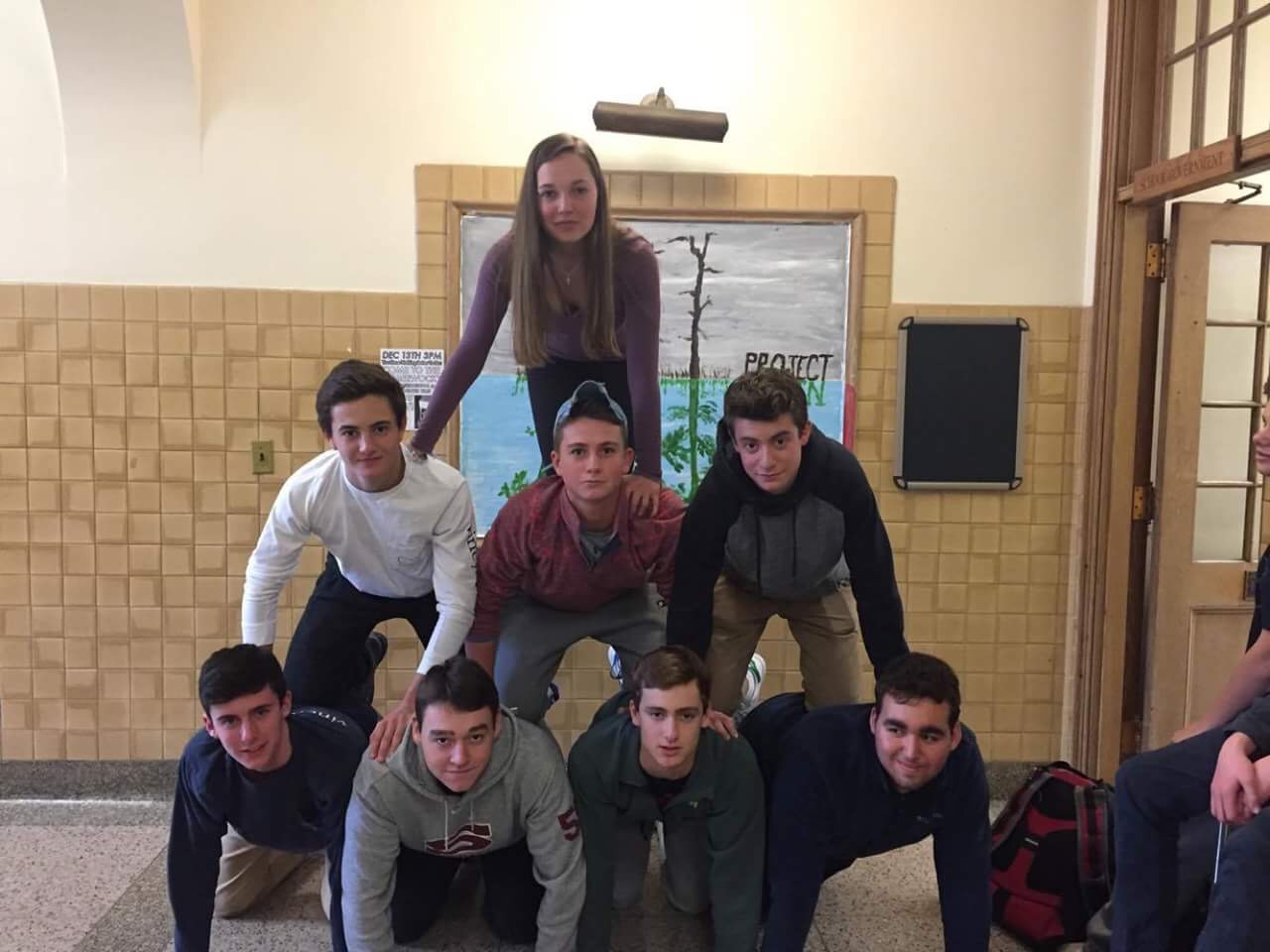 by Hannah Lebow