A-School Internships 2017
Hang on for a minute...we're trying to find some more stories you might like.
Every year, students in the Alternative School get to leave school for the month of January. Instead of school, A-Schoolers try to find something they would enjoy doing, while learning about skills outside of the typical classroom. These internships are similar to the Senior Options program. The goal of internship is for A-School students to learn life skills that cannot be taught during a typical school day. "The importance of internship is to gain experience and skills that will be directly relevant in the real work world. This includes anything from learning about finding a good commute to learning how to be in an office setting" noted Lindsay Donat '19. The following are narratives written by A-Schoolers: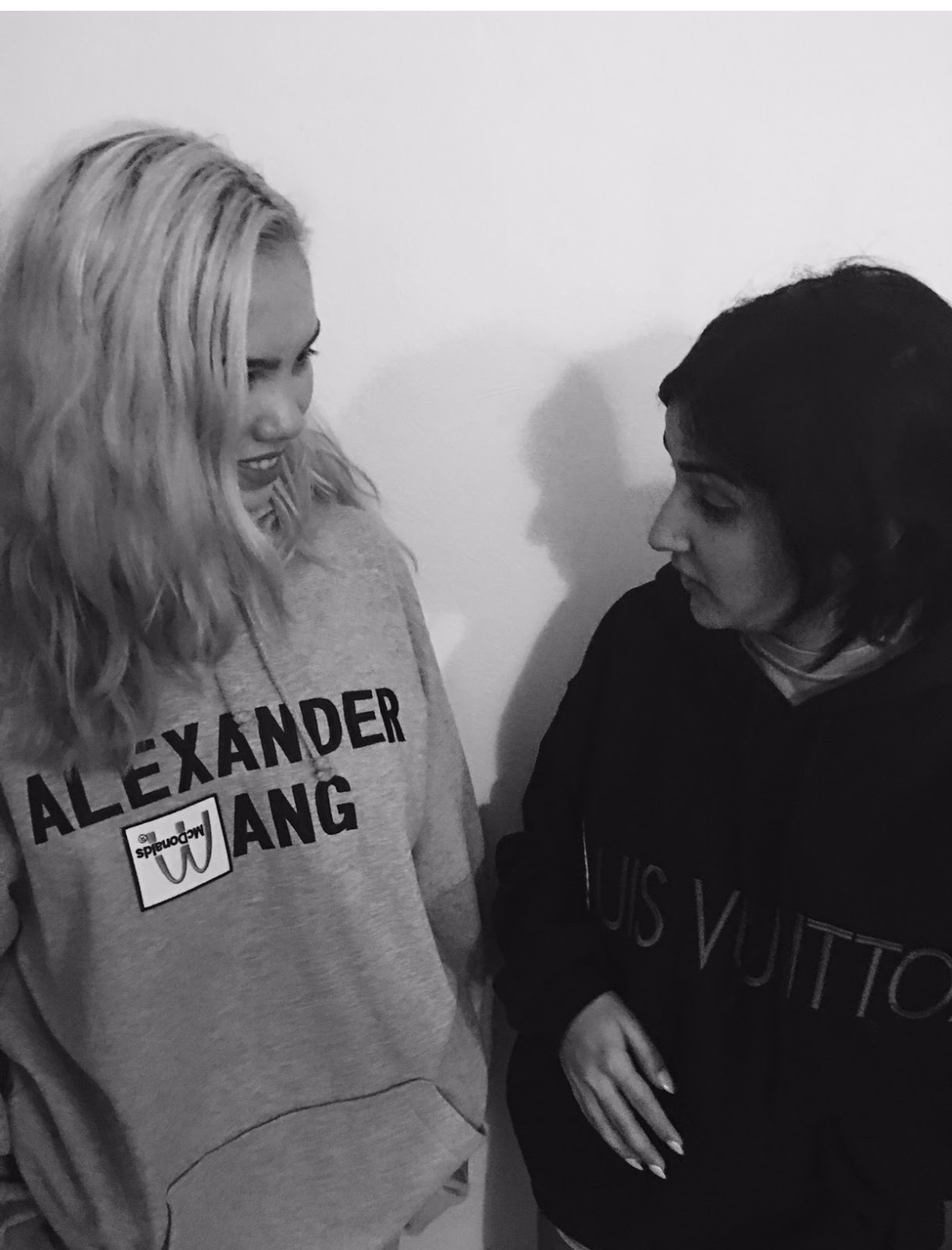 Isabella Stewart '19
I worked at a magazine called Office. It's an unorthodox and avant-garde fashion and photography publication that features artists and celebrities with unique lifestyles and personalities. I was a production assistant for them, which entails helping with online and social media creation, assisting in photo shoots, picking up clothing at showrooms, content editing, and of course fetching coffee. I found Office from simply scavenging the internet for art zines. It came up on my Instagram feed under "suggested feeds" bar and I instantly became a fan. I really liked the vintage styling, the photography and the content the were creating in terms of interviews with current and powerful young artists. Office is a small and developing biannual publication, so I thought I could be a good assistant to them.
Corey Waldman '17
This year for internship my schedule was really confined because of my 4 high school classes and hockey after school everyday so, I decided to work with Coach Synowiez in the Fox Meadow P.E. department. It was an awesome experience to be able to work with such young kids. I usually worked with kindergarteners through second graders and was amazed by how much I learned from them.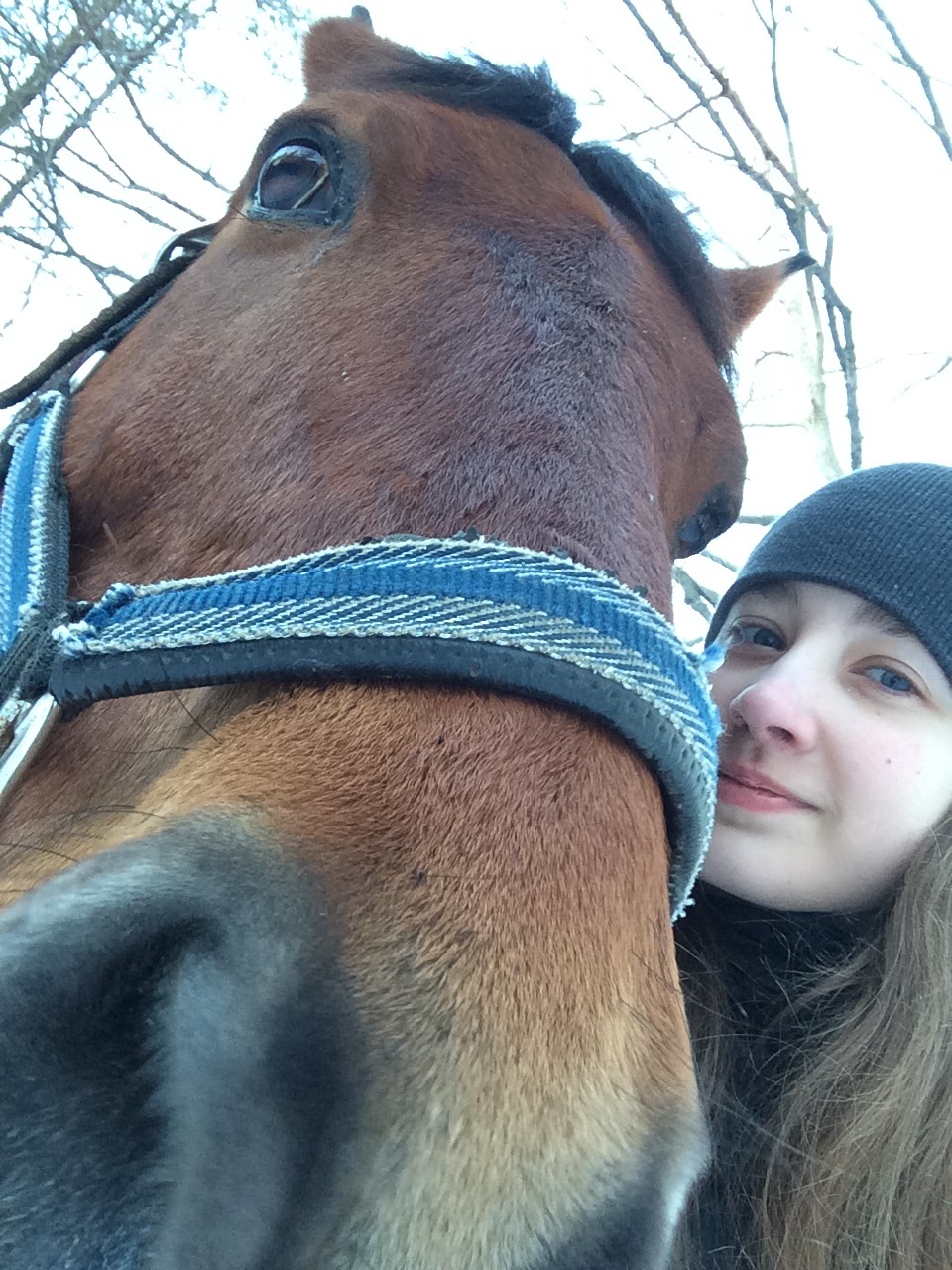 Lindsay Donat '19
I interned at Endeavor Therapeutic Horsemanship, a non-profit organization in Bedford that provides horse-based therapy for people with special needs. I helped out with the different types of programs they offer, including residential groups, speech/physical therapy, and ground programs. I also exercised the horses by hand walking and riding them, helped feed the horses, attended meetings, helped out in the office, as well as doing various odd-jobs. I chose my internship because I wanted to pick something hands-on and I have experience working with horses. Also, the organization is used to having many volunteers and has had previous interns so I knew that my internship would be fairly organized.
Hannah Glickenhaus '18
I worked at Levain Bakery in Harlem. Most days I took photos around the bakery to be used on social media because the social media director was looking for more action photos of the bakery. In addition to the bakery's famous cookies, they sell merchandise on their website like shirts and baby clothes with cute designs with cookies. I took photos of some baby clothes which will be posted on the website soon! Other days I helped at the register or with mail order. Overall, it was a very fun experience because I am interested in photography and merchandising so I got to learn a lot about that!
Matthew Kuo '18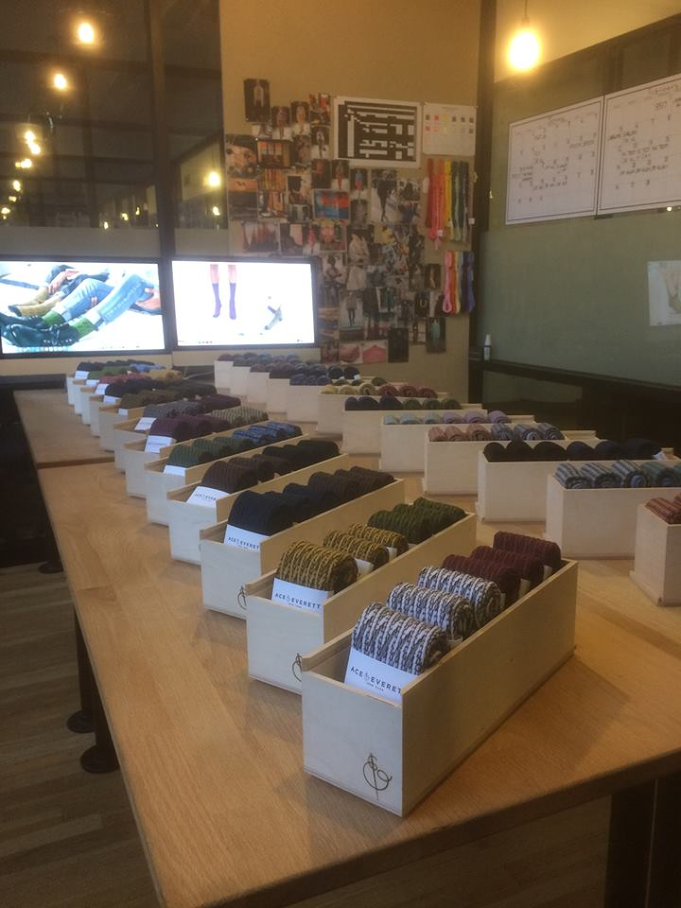 I found my internship at Ace and Everett, a New York City based sock company, this year by asking my previous internship sponsor; Thursday Boot Company, about another company who would be interested in taking a high school intern. I asked him because I knew I really wanted to work with a small menswear company and I knew that he had the connections to help me out. Going with a smaller company is nice because it allows you to be able to interact with everybody working there, rather than be restrained to focusing on a single aspect of the company such as marketing. One day I worked with the designer, Michael, to assemble an inspiration board for a new collection of socks. On another I was brought out to visit the Capsule NYC menswear trade show to get a glimpse of what it was like to represent a menswear brand. I was also tasked with assembling an alumni email database for a targeted outreach program.
by Diana Nerangis