New Library Entrance
Hang on for a minute...we're trying to find some more stories you might like.
Recently, the library opened the door on their second floor, which leads to the LRC/computer area on the third floor. Many students have yet to realize it's open, while others have found the door to be extremely beneficial. "Both the second and third floor are heavy classroom floors with a lot of traffic, and we thought it would be more convenient for students," Principal Kenneth Bonamo explained. In addition, Bonamo mentioned the opening of the learning commons with a two level access opening next fall. The door was originally used as a fire exit but was ultimately opened to prioritize convenience and access to the third floor from the library. For students, this minor addition to the library has improved hallway/staircase traffic, as well as aided them in getting to class more quickly. "The stairs in the library aren't as crowded and it makes it easier for people to get from the second floor of the library to where they need to go on the third floor, and vice versa," SHS student Ethan Shapiro '19 commented. Another student, Abigail Nishiwaki '19, stated, "I think the door is very convenient because I have a lot of classes on the third floor so it saves time." When asked if the door will remain in use, Bonamo responded with, "I think we need to see what the feedback is from students and from staff." At first, use wasn't high but as awareness increases, as does the door's utility. As long as people continue to utilize the door, the administration sees no reason to close it.
Also, on the topic of constructions, here's a behind-the-scenes throwback (#tbt) to the various constructions our library has undergone to become the space we know and love today. Can you believe it? Comment below what you think and let us know if you use the new entrance!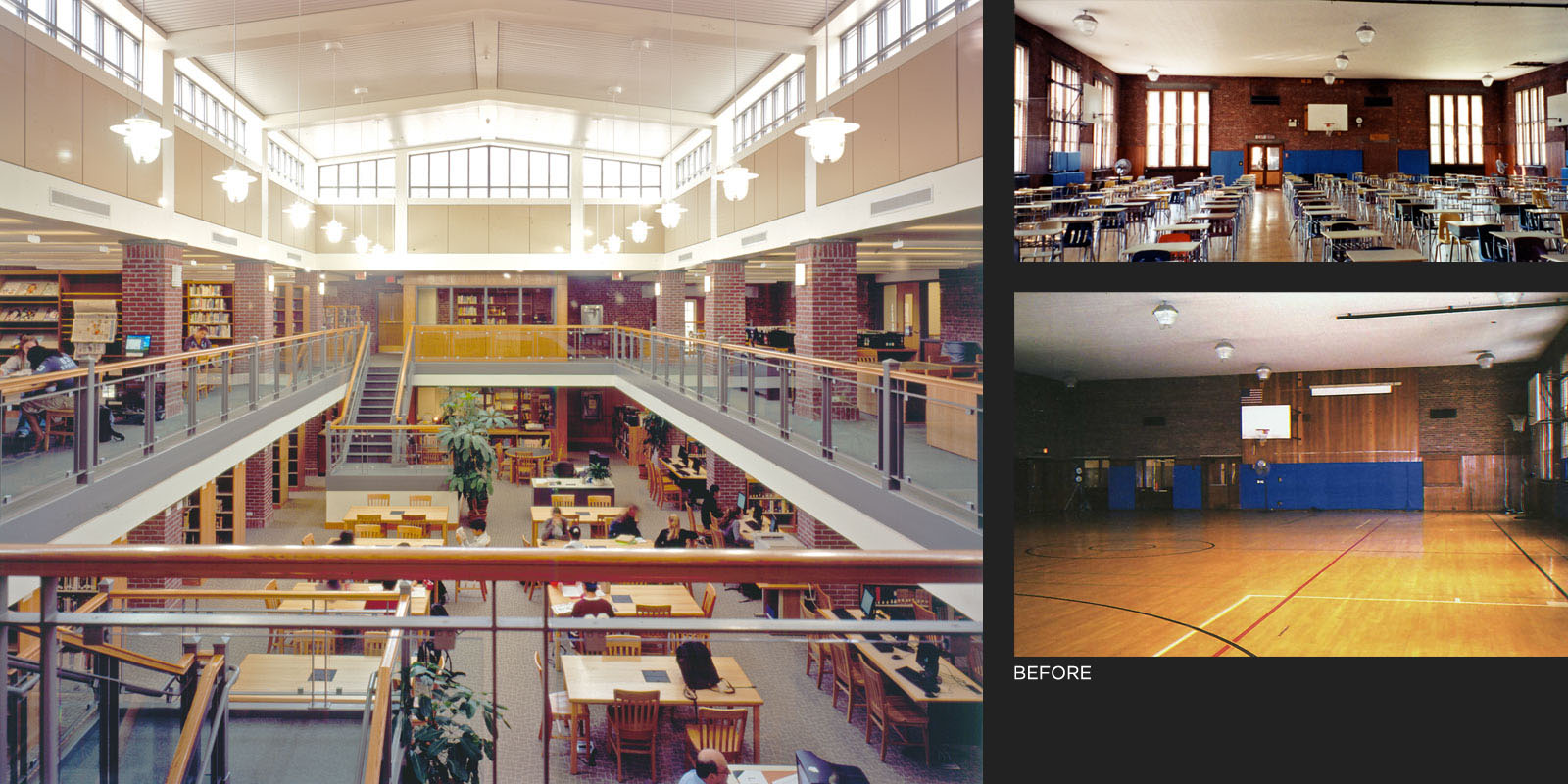 by Isabelle Boucher and Sophia Hovakimian