A Tribute to Legend Kobe Bryant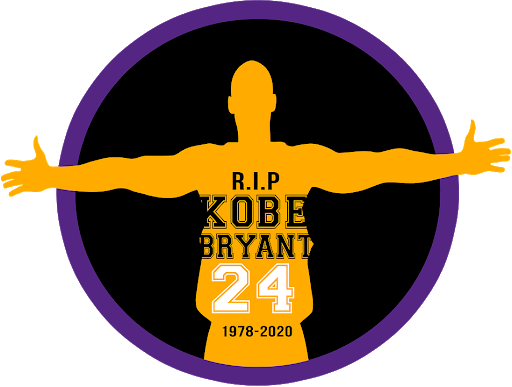 Hang on for a minute...we're trying to find some more stories you might like.
Los Angeles Lakers legend Kobe Bryant and his daughter Gianna were among the nine killed in a helicopter crash in Calabasas, California on Sunday, January 26. Bryant had a storied 20-year NBA career playing for the Lakers, starting as an 18-year-old rookie straight out of high school. Over the course of his career, he won five NBA championships, including two Finals MVP awards. He was an 18-time NBA All-Star and an 11-time All-NBA First Team. He also won two Olympic gold medals for Team USA. In addition to his basketball accolades, he also won an Oscar in 2018 for his animated short film, Dear Basketball. 
But perhaps he is best known for his "Mamba Mentality," the undying strive to be the best that inspired people all around the world. "You have a relentless approach. You find something you are passionate about and want to be great at. And you don't just talk about it, you go and do it. You get to the point where you get others around you to do it, too. I think he did that the best out of anyone," said New York Giants' star running back Saquon Barkley in an interview with the New York Post. In the following days after Kobe's death, NBA teams took 24-second violations and 8-second violations in their games to honor the late Kobe Bryant and his numbers 8 and 24. There have also been numerous players that have changed their number out of respect to Kobe Bryant. One of those players is Quin Cook, a point guard for Kobe's Lakers who has changed his number from 2 to 28 to honor Gianna's number 2 and Kobe's number 8. Quinn Cook shared a heartfelt message on Instagram after Kobes death: "I lost my hero man. I'm completely crushed. I haven't cried this much or been in this much pain since I lost my dad in 2008."
The NBA is honoring Kobe and Gianna during the NBA All-Star Game, which is on February 16. In the All-Star Game, Team Lebron will wear number 2 to honor Gianna, and Team Giannis will wear number 24 to honor Kobe. The NFL honored Kobe Bryant on Sunday before the Super Bowl by having both the Chiefs and the 49ers line up on the 24-yard line and have a moment of silence before the game. The Grammys, which took place just hours after Kobe died, in his former arena the Staples Center, opened with host Alicia Keys singing Boyz II Men song "It's So Hard to Say Goodbye to Yesterday" with the band. "This one's for Kobe," said Lizzo as she started her performance. And on the Monday following his death, the Empire State Building lit up in purple and gold, the Lakers' colors, to remember Kobe.
Tributes continued across the world; AC Milan, Kobe's favorite soccer team from growing up in Italy, will wear black armbands to remember Kobe and Gianna. At the Australian Open, Nick Kyrgios wore Kobe's jersey as he arrived at his match and during warmups. American phenomenon Coco Gauff had Kobe's numbers 8 and 24 written on her shoes, along with "Mamba Mentality." 
Kobe Bryant's death shocked the whole world. He had a big impact on everyone, not just athletes. He motivated people to be the best version of themselves and was a true inspiration. Kobe, Gianna, and all the others killed in the crash will be missed.