Freshman Class Shakespeare Festival
June 11, 2019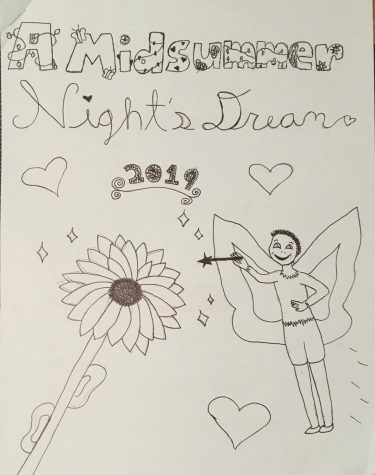 For as long as students can remember, the freshmen Shakespeare festival has always been held the week of Memorial Day. It is a day that is dreaded by some and welcomed by others. Those who fear the festival usually don't perform in front of the grade and will act out scenes in front of their smaller classes. Others who eagerly await the festival will be the ones who take part in the festival on stage.
Each year, various groups of students are tasked with interpreting and re-enacting scenes from Shakespeare plays, most notably A Midsummer's Night Dream. Some choose to follow the text word-by-word and others might change up the lines, wear costumes or alter the scenes as a whole. On the 22nd of May, 2019, Scarsdale High School hosted its annual Shakespeare Festival. There were 24 scenes in total, and each English class sent at least one group to perform in the festival. Each scene went in chronological order.
The interesting idea of the festival was how two scenes could have the same characters and storyline but could be completely different. This allowed students to have fun with their scenes and students were able to be their own Shakespeare. For example, one scene with the Fairy King and Queen depicted them as majestic, grown-up royals. The following scene portrayed the King and Queen as middle schoolers, accusing one another of hanging out with a friend of the opposite gender. Another scene depicted Hermia, Helena, Lysander, and Demetrius as high schoolers in a psychologist's office arguing with each other. This scene managed to pay homage to the play but also managed to adjust lines to resemble a high school environment.
All in all, the festival was amazing. It was great to see everyone's hard work pay off as they performed in front of the freshman class. Students working together to create a unique experience for the audience makes the Shakespeare festival such an anticipated event each year.